Bayou Decorating Ideas
The southern United States coastal region along the Gulf of Mexico is famous for bayous, the slow streams threading their way through dense vegetation, with sounds of crickets, the splash of alligators and the call of swamp birds. Bayou shacks, mid-sized homes and plantation mansions in and around New Orleans, La.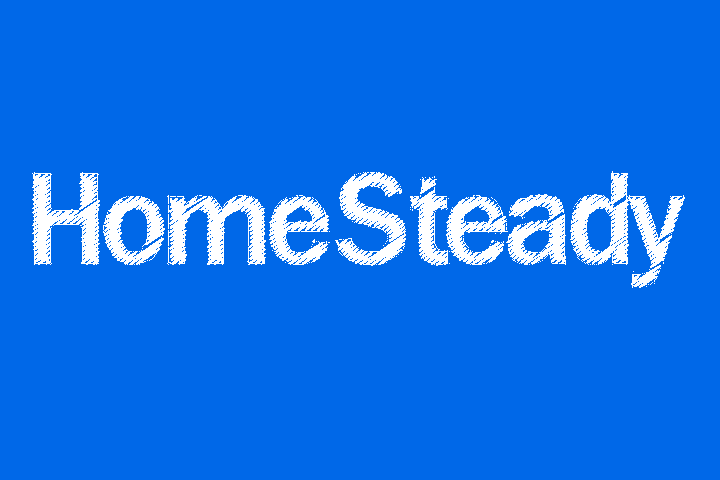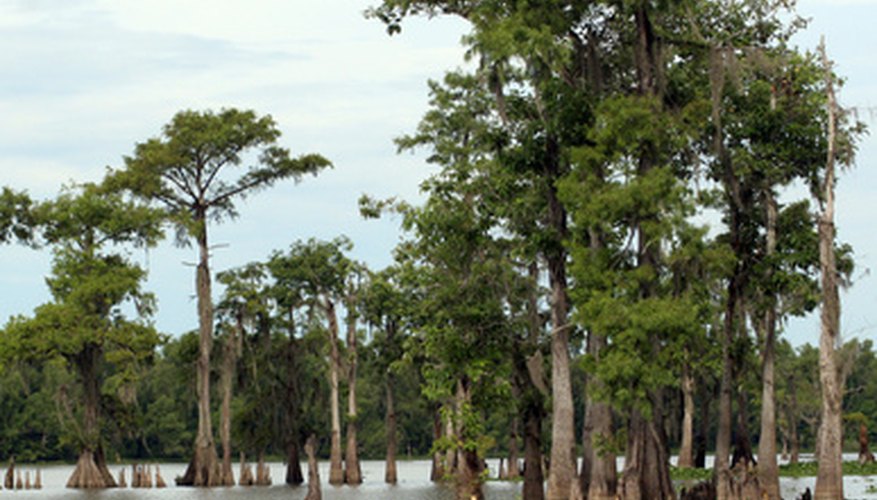 inspire decorators to easily replicate the experience of bayou life, whether the decorating items are homemade, from thrift and dollar stores, or from department stores.
Shacks and House Boats
The small shacks and houses along the bayou region, along with houseboats, provide the easiest, quickest and most inexpensive way to replicate bayou decor. The small homes and houseboats along bayous are often painted white, to reflect the hot Southern sun. Convenience is the key, with air conditioners installed in windows and tires strapped to docks to protect boats. The wooden docks have a hollow sound due to the lapping water underneath. The roofs are often made of metal sheets to ward off heavy rains.
There are many decorating ideas to replicate the bayou shack look. Wooden boards placed on pallets can make the hollow sound of a deck. Pieces of outdoor carpeting or faux lawn can alternate with the wood for the soft bayou ground. Use lots of fake or real plants, with fake Spanish moss, against the walls or hanging from the ceiling. Cover windows with more plants, moss or green-tinted cellophane. To give the look of fireflies, hang twinkling lights on the walls and ceilings and then cover with green gauze fabric and fake or real gnarled tree branches. On the stove, or wood stove, place an iron pot of red beans and rice or blackened catfish.
Mid-Sized Homes
Mid-sized bayou homes can inspire decor from a range of time periods, running from post-war 1940s to pre-oil bust 1980s. This was a period of affluence in bayou country, and home designs reflect the wish to leave the shacks and small homes and move to mid-sized homes that looked modern and not like a bayou. Nevertheless, there is a certain stamp to these mid-sized bayou homes.
Reacting against the dark interiors of bayou shacks, the modern bayou homes are painted in bright pastels or white. The flooring can be plush thick carpeting for the living and sleeping areas, with white or pastel tile or linoleum for the entryway and kitchen. Air conditioning and at least one ceiling fan cools each room. Yet, the bayou is represented through paintings and posters. Very often stuffed alligators are mounted on the wall or set on coffee tables. Mardi Gras beads, posters and costumes might be hung on bulletin boards, walls or in the bedrooms. Photos of anglers and hunters with bayou creatures are placed on coffee tables or on the walls. The kitchen stove must have a bayou dinner cooking, such as shrimp and chicken gumbo with rice.
Plantations
Plantations give an elegant inspiration to bayou decor projects. Plantation homes, such as the one belonging to E. D. White, provide many ideas for bayou decorating. The huge home has tall, floor-to-ceiling windows, often set as French doors, with heavy shutters easily closed for storms or hot weather. Steps lead up to the big front porch, and a wide door leads into a cool main hall with sofas, chairs and tables. Doors lead from the hall into various rooms, and a wide staircase leads up to the bedrooms.
Though many of the plantation home elements can be pricey and require lots of space and time, a decorator can also select a few, often inexpensive, elements to give the feel of a plantation along the bayou. Candles placed in silver or faux-silver candleholders along with hurricane lamps on mahogany tables immediately give the sense of a rich bayou home. Flowered chintz fabric at the windows and spread on chairs and sofas lends luxury to the setting. A big dinner of fried chicken, fried okra, shrimp and a dessert of pecan pie with whipped cream served on flowered china and etched crystal goblets complete the plantation bayou decor experience.
References
Resources
Writer Bio
Teresa Dashwood began writing professionally in 1984. Ye Galleon Press published her book "Warrior of the Mist" in 1996 and 2003. Dashwood completed her Bachelor of Arts in literature and Master of Arts in teaching from Gonzaga University. She also holds a Master of Fine Arts in writing from Eastern Washington University.
Photo Credits
bayou image by cherie from Fotolia.com
bayou image by cherie from Fotolia.com
More Articles