Laboratory Decorating Ideas
Laboratory decorations should reflect the importance and joy of scientific innovation, create a warm, nourishing work environment, and not interfere with the work.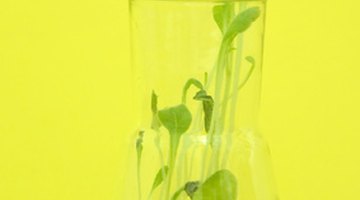 Some decorations that are suitable for home environments, such as long, billowy curtains, can pose safety hazards in a laboratory environment, so choose decorative accents carefully. That said, there are still plenty of safe decorating options that will liven up any lab.
Great Moments in Science Wall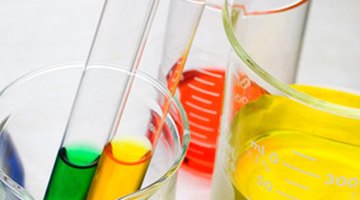 Choose an empty wall space or another visually prominent location, like the door, to create an educational homage to great moments in the history of science. Obtain or print off many photos of great scientists, particularly within the scientific discipline to which the lab is dedicated, and photos and illustrations related to their discoveries. Crop images if necessary to maintain a uniform size. Print multiple copies of each image if you have a particularly large space to fill. Depending on your visual preferences, you may wish to convert all the images to black and white.
Hang the images in rows using tacks or sticky poster-hanging material. Align the bottom edges of the top row of images with the top edges of the next row, so that no wall shows through. This decorating idea comes in handy when the lab walls are an ugly color or cannot be permanently altered.
Add a caption to each photo if you wish. Or, if students work in the lab, offer bonus points if students are able to identify the scientists, discoveries and significance of the various photos displayed.
Photo Mural Wall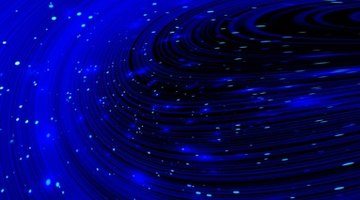 One NASA website offers printable mural-size images taken by the Hubble Telescope, including a well-known image of the Horsehead Nebula. The mural is made up of dozens of smaller images, which you print on regular letter-size printer paper. Print one of these murals using a high-quality color printer and assemble the collage on one wall of the lab to brighten the room and inspire its occupants with the natural wonders that science reveals.
DNA Border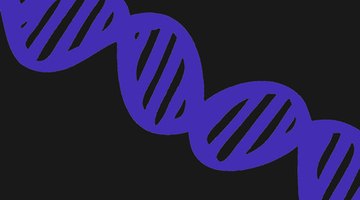 Buy or make a stencil depicting the double-helix structure of DNA. Using the stencil, paint a DNA border circling all the walls of the lab, a few inches below the ceiling. Each time you use the stencil, make sure you "connect" it to what you have already painted, creating a single, unbroken strand. While borders are a small decorating detail, a hand-painted DNA border gives a lab a thoughtful, homey touch—perfect if you want to spruce up the lab but don't have a lot of time or money to spare.
References
Writer Bio
First published at age 17, Kim Durant is an experienced writer with numerous published articles under her belt. A former tutor and community education teacher, she writes primarily about decorating, crafts and other creative pursuits.
Photo Credits
lab image by cegli from Fotolia.com
lab image by cegli from Fotolia.com
glass beakers image by Mark Aplet from Fotolia.com
galaxy fly image by ELEN from Fotolia.com
DNA image by Allyson Ricketts from Fotolia.com
More Articles