What Are Curtain Stretchers?
Memories of curtain stretchers are often mixed. While some look back upon helping mom with the spring clean in a fond, nostalgic manner, others may be glad that they are no longer in common use due to the injuries that the sharp pins often inflicted.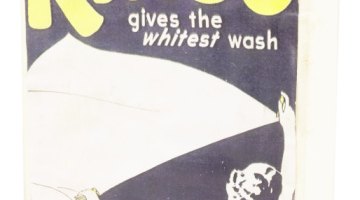 Usually used just once or twice a year, and rarely at all today, curtain stretchers are now most commonly found in dusty attics.
Purpose
Curtain stretchers are large, adjustable wooden frames designed to hold a lace curtain tightly in position in order for it to dry without creases and retain its shape during the drying process. Curtain stretches were useful when it came to caring from delicate fabrics that could not be ironed. Once curtains had been washed and starched, they would be stretched over the stretcher and held in place by the tiny pins that surrounded the frame. They would then be left in the yard where the curtains would dry quickly on a sunny day while the sun would also help to bleach away any stubborn marks.
Construction
The wood from which a curtain stretcher was constructed would be light in order for it to be transported easily and would usually be made from basswood. The wooden frames were usually either 2 or 4 yards long. The pins or nails, which were fixed around the frame, were usually an inch apart and were made of a metal that would not rust when the dry curtains were fixed onto them. Brass and nickel-plated pins were often used.
Where to Buy Curtain Stretchers
It was once possible to buy curtain stretchers from most department and home ware stores. Today, however, they are more difficult to find. The stores that are most likely to stock curtain stretchers are antique and junk stores, although the easiest way to find curtain stretchers today is through an Internet search.
Alternative Uses
For those who own antique curtain stretchers but currently have no use for them, there are a range of alternative uses. Curtain stretchers can be used for textile craft purposes, particularly for holding large pieces of fabric in place while they are being worked on. Another use of a curtain stretcher is to dry wool blankets after washing in order to prevent the blanket from shrinking or becoming misshapen. If a curtain stretcher has been dismantled, those that have pin marks one inch apart can be kept as a useful measuring tool.
References
Writer Bio
Born in Norfolk, United Kingdom, Hayley Ames' writing experience includes blog articles for a travel website. Ames was awarded a Bachelor of Arts in English language and literature from the University of Sheffield in the United Kingdom.
Photo Credits
Hemera Technologies/PhotoObjects.net/Getty Images
Hemera Technologies/PhotoObjects.net/Getty Images
More Articles