How to Make Tyrian Purple
Tyrian purple, also known as royal or imperial purple, is one of the world's most expensive pigments. Today, it is not only cost-prohibitive to make Tyrian purple dyes or paints, it is almost impossible to obtain enough raw materials to make a significant amount.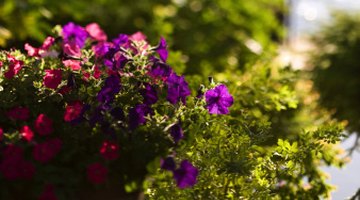 Things You Will Need
Murex
Hammer
Tongs or tweezers
Sea Salt
Linseed oil
As of 2011, a gram of true Tyrian purple paint costs in excess of $3,500. Most artists simply mix a similar color with acrylic, watercolor or oil paints to achieve a Tyrian purple. It is a mixture of a deep red combined with a small amount of blue pigment.
Purchase a large amount of Haustellum brandaris (murex) mollusks. Alternatively, bait a fishing basket with mussels, and dredge the bottom of the sea in areas where murex are known to live. Obtaining the mollusks is the most difficult and expensive part of making Tyrian purple. It can take up to 60,000 murex to make one pound of purple pigment.

Smash the murex with a hammer and pull the mollusks from their shells. You will see the hypobranchial gland, which looks like a purple vein. Remove this with tongs or tweezers.

Sprinkle the hypobranchial glands with sea salt, and allow to sit in the sun for ten days. Alternatively, mix the glands with salt and dehydrate them in a food dehydrater.

Ensure all water is removed from the glands. Grind them into a powdered pigment and mix with linseed oil until the preferred consistency of paint is reached.
References
Writer Bio
Leah Newman has been a professional writer since 1999, writing about fine arts both in print and online. She specializes in how-to articles covering DIY projects. Newman holds a Bachelor of Arts in English from the University of Georgia and a Graduate Certificate in Children's Literature from Pennsylvania State University.
Photo Credits
Thinkstock/Comstock/Getty Images
Thinkstock/Comstock/Getty Images
More Articles