How to Get Cheese Out of Carpet
Someone dropped cheese on your carpet, maybe your child, or someone at a party. If it is a solid cheese, pick it up immediately before it is stepped on and ground into the carpet. If it's a soft cheese, you can take steps to remove it before your carpet is permanently stained.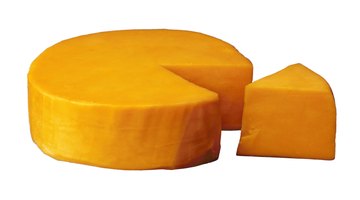 Things You Will Need
Dish detergent
Water
Cleaning cloth or paper towels
Household ammonia
Remove any cheese that comes up easily. Take care not to smear or smash cheese into the carpet fibers. If cheese is smeared, let it dry, then pick out as much as you can.

Mix 1 teaspoon of mild dish detergent with 1 cup of warm water. Wet a clean cloth or paper towel with this mixture, and blot the stained area.

Mix 1 tablespoon of household ammonia with 1/2 cup of warm water. Wet another clean cloth or paper towel with this, and continue to blot the stain.

Repeat the steps until the cheese stain is removed.
References
Writer Bio
Living in California, Michelle Ullman is a professional writer with particular expertise in home, garden and pet/nature topics. Her work is published on many websites. She loves crafts and has a deep interest in design and DIY projects.
Photo Credits
Brand X Pictures/Brand X Pictures/Getty Images
Brand X Pictures/Brand X Pictures/Getty Images
More Articles