What Tools Are Used by Construction Workers?
Table of Contents
Construction workers are sometimes referred to as laborers, electricians, operators and welders, among other titles. To be successful in a specific task, several tools can be used by construction workers to complete each project.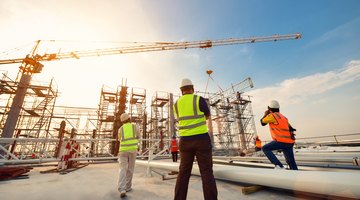 Safety Equipment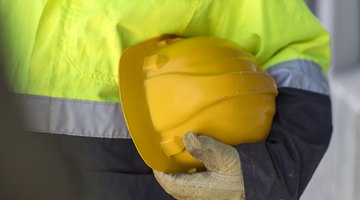 According to the Bureau of Labor Statistics, the construction industry is one of the top 10 most dangerous land-based jobs, so certain safety equipment must be worn to reduce injuries. Hard hats, steel-toe boots, protective gloves, safety goggles and high visibility jackets are some of the more common safety equipment that must be worn by construction workers.
Hand Tools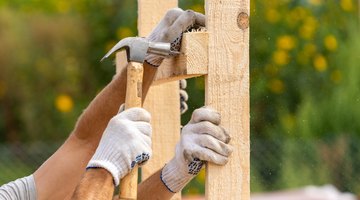 For simple jobs, construction workers will use hand tools such as a hammer, screw driver, pliers, electric drills and screw guns.
Trucks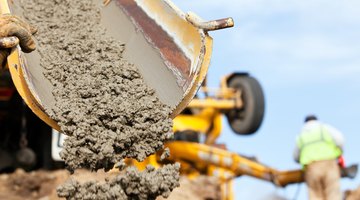 To carry equipment and supplies from one place to another, construction workers rely on different types of trucks to handle the job, such as boom trucks, dump trucks, bucket trucks, crane trucks and concrete trucks.
Air Compressor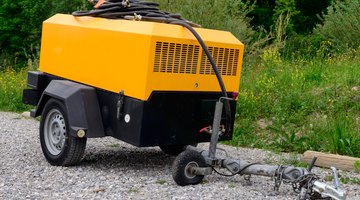 A two-stage air compressor is often used at job sites for pneumatic tools such as air-powered nail guns, sanders, staplers and spray guns.
Heavy Duty Equipment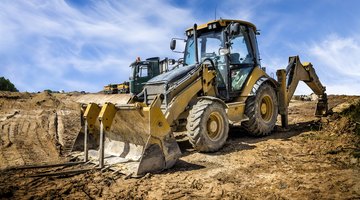 Construction work requires the lifting and moving of heavy equipment that cannot be lifted by humans. In such cases, workers use equipment to move massive items, from cranes, bull-dozers and excavators to pipe layers, back-hoes and crawler loaders.
References
Writer Bio
Erin Webb began her writing career in 2002. She writes for various website such as eHow on subjects ranging from health and fitness to parenting and relationships. She obtained her associate degree in journalism from San Jacinto College.
More Articles