How to Put Shelves in an Armoire
Television and computer armoires have offered a practical, attractive way to house bulky electronics. However, now that electronics are smaller and sleeker, many people no longer need to conceal them, or can conceal them in much smaller places.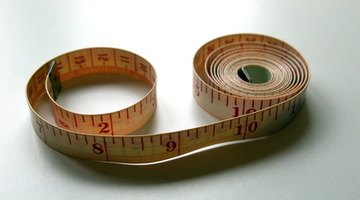 As a result, many people own huge, attractive armoires that are essentially useless.
Fortunately, you don't need to send your armoire to the landfill. Many of these sturdy pieces can be converted with some spare wood and very little skill into useful storage spaces for clothing, spare bedding and even dry foodstuffs and canned goods. All you need are a few shelves.
Measure the width and depth of your armoire to determine how large your shelves can be.

Determine what you want to use your armoire for and measure the height of the tallest object you plan to store. Measure the height of the free space inside your armoire and divide this measurement by the height of your object. The resulting number will tell you how many shelves you need.

Use oak or ash hardwood planks for your shelves. These woods are dense and sturdy and will stand up to a lot of abuse. Let your local hardware store cut your boards to size; many stores will do this free of charge.

Set your boards inside your armoire to make sure they fit. If not, go back to your hardware store and have them cut the boards down. Once fitted, sand the rough edges from the boards, then stain and varnish them for a smooth finish.

Screw four L-brackets into the underside of each board. Screw two into the right side--with one each at the front and back of the shelf--then do the same on the left side.

Use the measurements you took in Step 2 to mark where you want your shelves to sit. Make marks near the front edge of your armoire with a pencil, then use a level and carpenter's square to make marks near the back of your armoire. Connect the two marks with a pencil line.

Line up the tops of your boards with the lines you drew. Hold each shelf tightly in place while you screw the lower part of each L-bracket into the sides of the armoire.
Things You Will Need
Wood planks
L-brackets
Screws
Hand drill
Level
Carpenter's square
Stain
Varnish
Sandpaper
Measuring tape
References
Photo Credits
tape measure image by MichMac from Fotolia.com
tape measure image by MichMac from Fotolia.com
More Articles