The Best Types of Residential Carpet
Selecting the right carpet for your home starts by choosing the best carpet fiber. Knowing what fiber fits your home's needs is the first step to choosing the best carpet style. When choosing your carpet, take into consideration the amount of traffic moving across your floor.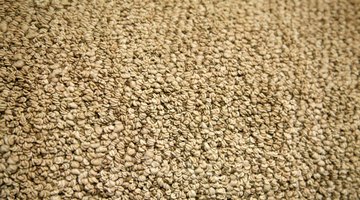 Paying attention to wear and quality will help you to determine the best carpet for your home and family.
Nylon
Nylon is a synthetic fiber carpet, but don't let the name "synthetic" sway your interest away from this carpet. Nylon is one of the best-performing synthetic fibers you can choose for carpeting. This carpet works great in homes because it wears well, is strong enough to resist matting and abrasion, and is easy to clean. Nylon-fiber carpets can also be dyed to suit your color choice.
Wool and Other Natural Fibers
Wool is a natural fiber carpet. This carpet is soft and feels great under foot. Wool carpet is luxurious and long-lasting. Most wool carpets are made from sheep, goat, and camel wool depending on the origin of the carpet. Types of carpets include hand knotted, tufted, and gabble woolen carpets. Natural fiber carpets like wool are an eco-friendly choice because they are not synthetically processed. Other natural fiber carpets include: silk, jute, coir, and bamboo.
Olefin (Polypropylene)
Olefin has become very popular in the past 10 years with boom of new homes. Builders found that using Berber (a type of Olefin) carpets in the homes they built was not only cost-effective, but home buyers loved the look and feel. Olefin fiber is easily maintained and static, mold, and mildew resistant. It is recommended to choose a small loop carpet as the large loops are quick to attract and hold dirt, and they easily fall over and give the carpet a crushed, matted appearance.
Triexta
Triexta is a newer carpet type that is in the polyester family, but outperforms and outlast other polyester carpets. This fiber is also known as SMARTSTRAND marketed by Mohawk. Triexta is extremely soft and is more colorfast and easy to clean than traditional polyester. This carpet is an ideal choice for floors that will have prolonged exposure to high traffic from children and pets.
References
Resources
Writer Bio
Sherita Smedley is a freelance writer whose work often focuses on women's issues. She teaches English at Central Texas College, and her short story "The Hour" was published in "The GNU Literary Journal." Smedley holds a Bachelor of Arts in History from Valdosta State University and a Master of Fine Arts in Creative Writing from National University.
Photo Credits
Jupiterimages/Photos.com/Getty Images
Jupiterimages/Photos.com/Getty Images
More Articles