How to Build an Indoor Waterfall
Indoor waterfalls are focal points for your entryway, living area or as a divider between two spaces. Building an indoor waterfall is a simple project that you can complete in about a day using Plexiglas, cobblestones and river rock.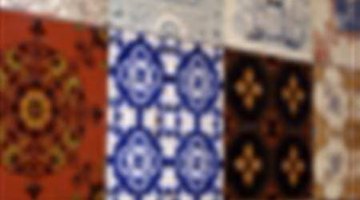 Building an indoor waterfall with slate or glass mosaic tiles is more labor intensive, but the effects are stunning.
Things You Will Need
Sheet of Plexiglas, cut to the size of the waterfall
Mosaic glass tile sheets with mesh backing
Glass tile adhesive
Trowel
Float
River rock
Pump
Pond liner
Waterproof adhesive
Tip
Light your indoor waterfall for added enjoyment.
Warning
Buy more mosaic glass tiles than you think you will need. It's easier to return them than to stop in the middle of building your waterfall to purchase more material.
Purchase the materials to build your indoor waterfall from your local home improvement supply store, or you can order the tiles and pump online. The pond liner is the reservoir for your indoor waterfall, but you can also use a planter or any other large container. Make sure that your reservoir is watertight; use plumber's putty if you need to seal any cracks or openings. Pond liners can be enhanced with stone or plant materials and can house fish if you are so inclined. Make sure your waterfall pump has enough power to force the water to the top of your waterfall. Purchase glass tile adhesive for adhering your tiles to the Plexiglas.

Spread the glass tile adhesive in a small area and create grooves with the edge of your trowel. Press the tile firmly onto the adhesive. Tile the entire surface of one side of Plexiglas. Let the adhesive dry. Grout the surface using your float. Let the grout dry.

Place your reservoir for your indoor waterfall in the desired location. If a pond liner is too big for your project, use a planter.

Place the pump in the reservoir and attach the plastic tubing to it. Stretch the tubing up the back of the Plexiglas. Depending on the width of your indoor waterfall, more than one pump may be required for a uniform water flow. Let the end of the plastic tubing rest between the wall and the Plexiglas with the opening facing forward over the top of the Plexiglas. You can leave your indoor waterfall propped against the wall or place a bracing strip of wood onto the wall where the Plexiglas meets.

Add river rock or other stones to the planter or pond liner for stability. Fill the reservoir with water before plugging in the pump.
Writer Bio
Katherine Kally is a freelance writer specializing in eco-friendly home-improvement projects, practical craft ideas and cost-effective decorating solutions. Kally's work has been featured on sites across the Web. She holds a Bachelor of Science in psychology from the University of South Carolina and is a member of the Society of Professional Journalists.
Photo Credits
http://www.morguefile.com/archive/display/190694
http://www.morguefile.com/archive/display/190694
More Articles