How to Use Coke a Cola to Clean
The next time you stop for a Coke a Cola, make sure you have one for the house as well. There are many things that Coke can clean around the house. Some of them may even surprise you. Read on to learn just what all a carbonated drink can clean up.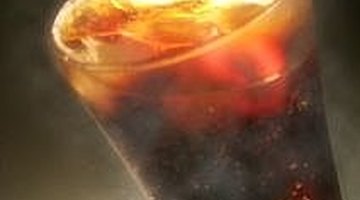 Tip
Use Coke a Cola on household items and your vehicle as well.
Use Coke a Cola as a bathroom cleaner. It cleans all 3 major bathroom items: The bathtub, sink and toilet. Do you have hard water stains or "ring around the commode?" Use the cola and toilet brush to break the film and allow the soda pop to sit for awhile. Flush when finished and you have a toilet as good as new. For the sink and tub, Coke a Cola breaks the film and leaves them sparkling. Pour directly on the area and wipe with a rag. It also helps to unclog hair and debris in your pipes as it goes down.

Use on greasy items. Has your husband worked on the car all day and now his clothes are a greasy mess? What about that dish the ham baked in all day, now greasier than his clothes? Use Coke a Cola to let items sit, whether in the washer or kitchen sink. The acid in a soda breaks grease away from items, and doesn't stain the clothes you're using them on.

You can use Coke a Cola on your vehicle, too. If your windshield wiper fluid isn't doing the job, stop and buy a coke. Pour directly on your windshield and it eats away the film. Wipe clean.

Coke a Cola is also a great way to remove all the rust and corrosion from battery cables. Just pour, let it sit, and watch the corrosion disappear, thanks to the acid in a Coke.