Adjustable Bed Information
Adjustable beds are beds that raise or lower your head, shoulders, legs and feet. Many contain massage and heating features as well. People enjoy adjustable beds since they can raise their heads or feet as needed without using extra pillows.
Features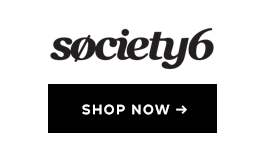 Adjustable beds come in a one-piece frame with a special mattress and box spring. The mattress and box spring are not as thick as those used on a traditional bed since they have to bend when the bed adjusts. The adjustable bed also comes with a control attached to the bed. There are two buttons that make the head end rise or lower, two buttons that make the foot end rise or lower and one single button that makes the bed go completely flat. There may be additional buttons on the control if your adjustable bed includes massage or heat features. The optional massage feature makes the bed vibrate to give you a gentle massage while you are falling asleep. The massage feature automatically turns off in 30 minutes so you can drift off to sleep without worry. The heat feature provides you with warmth over the entire surface of the bed.
Significance
Many people prefer adjustable beds to traditional beds if they have certain health issues. Some need to sleep with the head raised so they can breathe comfortably. Using pillows for this does not always work since a person may slip off the pillows during the night as he sleeps. Raising the head of the bed provides elevation for the head all night. Elevating the feet may help relieve leg pains. Instead of putting a pillow under the feet, one can raise the feet to the desired level with the foot control.
Types
Adjustable beds come in the same sizes as traditional beds, twin, full, queen and king. Even if you get a full, queen or king you can still adjust the two sides of the bed differently so each person has his head and feet at the level he desires. Adjustable beds are longer than traditional beds so remember that standard bedsheets will not fit adjustable beds.
Benefits
Sleeping in an adjustable bed provides more options than sleeping in a traditional bed. One can raise the head to a sitting level to watch television or read in bed. One can lower the level of the head when ready for sleep. If you need a special position for your feet, you put them in this position and easily change the position when necessary. The massage function helps to relax a person after a hard day so he can get to sleep easier.
Warning
The regular mattress on an adjustable bed is thinner than a traditional mattress. If you need a hard mattress due to back problems consult with the representative before buying the adjustable bed to see if there is a better mattress available to suit your particular needs.