History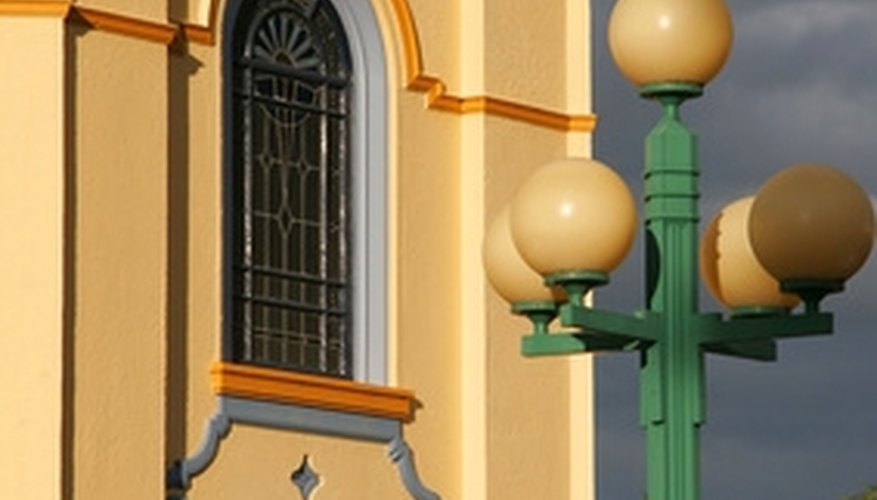 According to the New York Times, Robert Koch Woolf and John Elgin Woolf, "established a new vocabulary for glamorous movie star living; they synthesized 19th-century French, Greek Revival, and Modernist touches into a heady mixture that has since been christened Hollywood Regency." They designed houses for Cary Grant, John Wayne, Errol Flynn, Katherine Hepburn and Spencer Tracy. "When designers from Hollywood's Golden Age, like William Haines and Dorothy Draper, encouraged West Coast film luminaries to decorate their home with overtones of glitz and glamour, a new design style emerged."
Elements of Style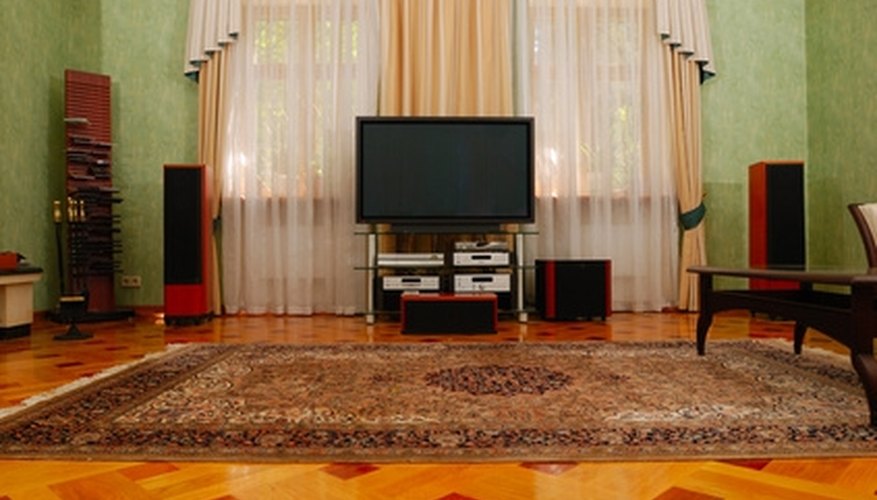 Sofas and chairs copied the simple, elegant, and traditional English Regency antiques from the early 19th century. Neoclassical elements like the Greek Key design were popular in the 19th century (ancient Greece was being excavated at the time). Billy Haines copied them for his Hollywood style; it is the Regency outlines of the furnishings that give the style its name. These elements are easily found today, in antiques and modern furnishings. A modern version is surging in popularity, fueled by designers like Kelly Wearstler and Barclay Butera.
Recognizing the Style
Not many people can specifically define it, but many claim to "know it when I see it" in regards to successful Hollywood Regency design schemes. The major theme running through this style is centered on entertaining, particularly cocktail parties. Sleek lines, color, drama and exotic accents punctuate this blend of design styles, which focuses on the people in the room rather than the furnishings. It should resemble the set of a black and white film circa 1935, only in techni-color.
Classically Designed Furnishings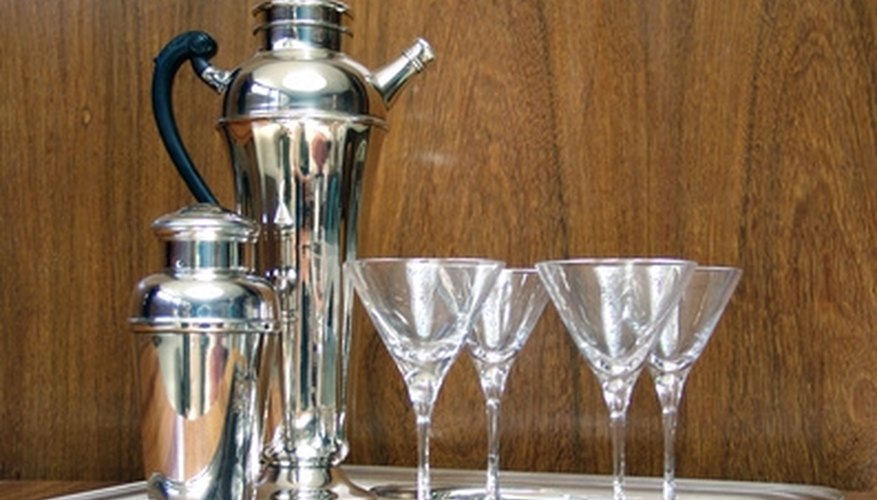 Hollywood Regency includes small scale pieces with sleek lines or feminine curves. Interesting outlines are key to the décor, yet it should be kept simple. Long, low sofas or chaises work well. The furniture is really meant to fade into the background because people are the focus. The furniture should be arranged for conversation, not for watching television. There should be small movable chairs and cocktail tables, perhaps a bar cart for the authenticity of the era.
Color
Unlike the bland, neutral tones popular today, color is vital for the Hollywood Regency Style. Bold colors in vibrant tones like reds, yellows and turquoise are often used. Peacock blue, tomato red, pale gold and indigo recall the exotic interiors of the old mansion. These colors should be contrasted against white or black to create an even more dramatic effect. A red chair against a white wall is an eye-capturing accent.
Dramatic Elements
Bold art deco patterns capture the eye and Hollywood Regency focuses on drama. Big hand-carved mirrors, extra large artwork, large Chinese vases, velvet chaises and shiny lacquered accents on furniture all create the atmosphere of glitz and glamour that is the hallmark of the style. Sparkling chandeliers and lampshades with tassels blend with simplicity to add to the effect. A luxurious vanity table or dressing screen draped with silks and satin wouldn't hurt, either.
Exotic Accents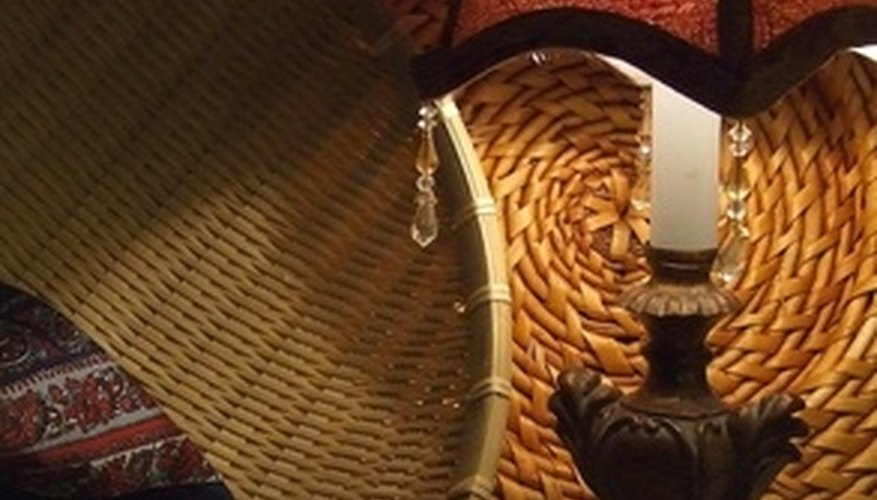 Think of Grauman's Chinese Theatre smack in the middle of Hollywood; Asian accents slipped into the Golden Age style. Palm fronds and bamboo are recurrent themes. Pagodas also add an exotic element. Chinoiserie patterns may be used for anything from wallpaper to lampshades or cozy chairs. These days, slipping in some Moroccan aspects would work well, too. The goal is to make everything look glamorous and well travelled, adding the owner's personality into the luxury of the Hollywood Regency Style.