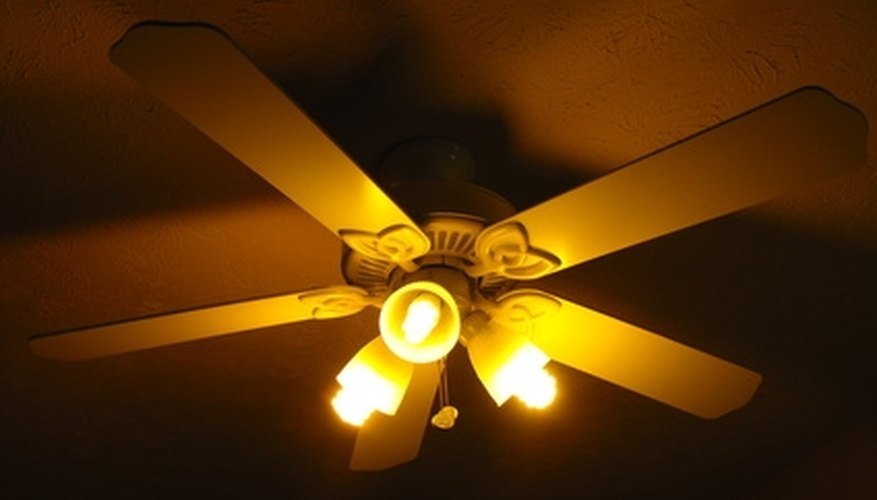 Benefits of Lower Mounting
A lower-hanging ceiling fan will make it so that you can feel more circulating air. If you choose to use a ceiling fan with a downrod, the length should depend on the ceiling height. Standard ceilings are 8 feet. Most downrods are 12 inches or longer.
Benefits of Higher Mounting
Mounting ceiling fans close to the ceiling helps to ensure that even your tallest friends will clear the appliance when walking near or under it. The higher you hang your ceiling fan, the farther the circulating air will travel which helps to more effectively cool the room.
Bottom Line
The experts at Garbe's, a lighting company, determined that the length a ceiling fan hangs from the ceiling is dependent on preference. The only guideline you should always follow is that the ceiling fan blades must not come in contact with the ceiling and the fan should not be less than 7 feet from the floor.