Blinds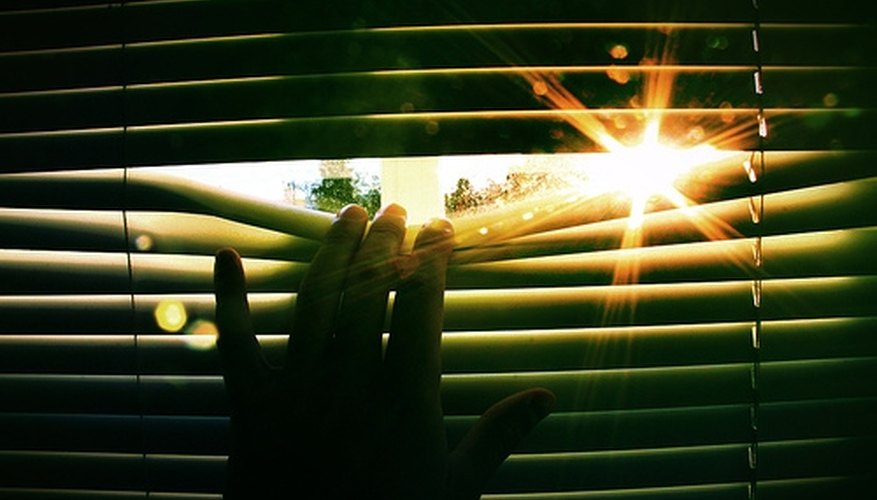 TheFreeDictionary. com, defines shutters as "hinged cover or screen for a window" and blinds as "something, such as a window shade or a Venetian blind, that hinders vision or shuts out light.
Blinds are located inside of a door or window and can be opened fully, completely closed and everything in between. They may be decorative, but their main purpose is to control the amount of light allowed to shine through. They are made of wood, plastic, fabric or metal.
Shutters
Shutters are usually wooden or metal and are located on the outside of a window or door. They may have vents to allow some light through. They are hinged and can be opened and closed. They are primarily used for decor but also are relatively functional at allowing or not allowing light to shine through.
How Blinds Work
Window or door blinds are either drawn automatically through motorization or manually drawn using a cord.
History of Blinds
Ancient Chinese cultures made their blinds of bamboo, and early Egyptians built blinds by stringing together reeds from the Nile River.
How Shutters Work
Shutters are a frame attached on the wall around the window opening for an outside mount. Each shutter panel is then hinged into the frame once the frame is secured in place.
History of Shutters
Ancient Greek cultures were the first to use shutters to control ventilation, light and protection in their tropical environment.