Construction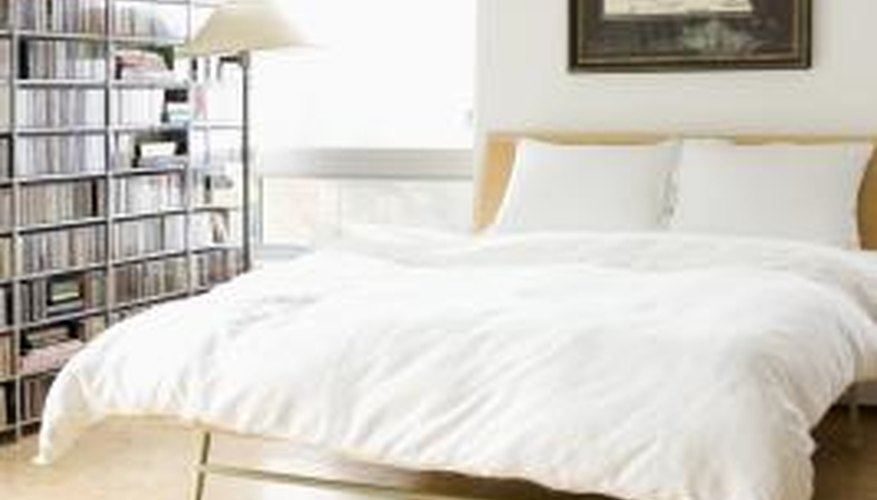 5- to 75-inches long. Full-size beds are sometimes called standard or double beds.
Bed comforters feature natural or synthetic fill quilted between top and bottom fabrics; the quilting keeps the fill from shifting. The fill makes most comforters too thick for the pillow tucks sometimes found on coverlets and bedspreads, so they're usually combined with decorative shams.
Considerations
At a minimum, a comforter should hide the foot and both sides of the mattress. If your bed has wooden rails or you're using your comforter with a bed skirt, the comforter should cover the top two to three inches of the rail or skirt. If you plan to tuck the comforter behind the rails, aim for a three- to four-inch overlap. With a platform bed, a comforter should cover the mattress while grazing the platform's top.
Determination
Determine your ideal comforter size by measuring your full-size bed. Measure the mattress's width and length first. At one side of the bed, measure down from the mattress's top to the spot where you want the comforter to hang. Add the hanging measurement to the mattress length for your comforter length. Double the hanging measurement and add it to the mattress width for the comforter width.