---
The Basics
Standard beds are rectangular and supported by a bed frame. They're easily equipped with a mattress tailored to a person's specific needs.

Daybeds, on the other hand, serve two purposes: sofas during the day and places to sleep at night. Not to be confused with futons, which are similar, daybeds are generally a more decorative piece of furniture.

Some models contain trundle beds, which pull out from underneath the daybed, to serve as an extended bed space or an extra bed.
---
Daybed: Advantages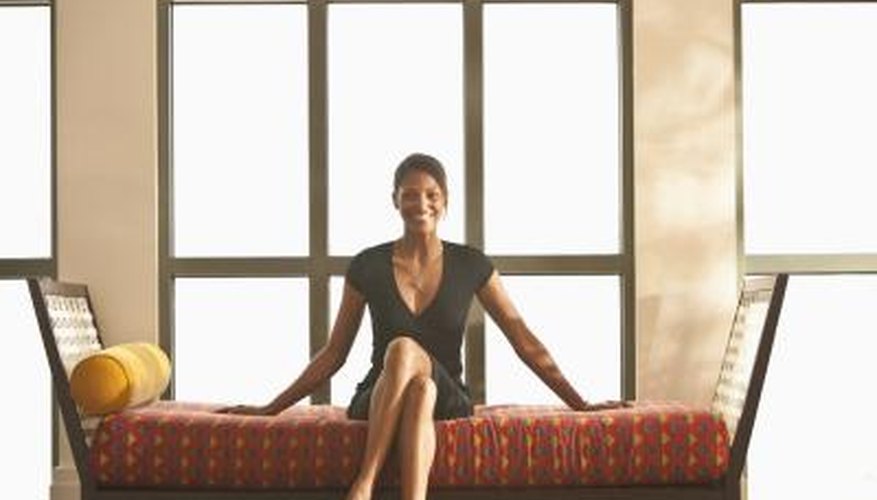 One advantage of daybeds is that they're more compact and versatile than a regular bed. They can easily fit in and not look out of place in any area of any room.

An additional benefit is their pricing. At the time of publication, standard beds at Art Van Furniture range in price from $500 to over $1,000.

However, their upholstered daybed, also equipped with a pull-out trundle, costs $59999.
---
Regular Bed: Advantages
Unlike daybeds, regular beds come in all different sizes. According to Daybedscom, daybeds come only in twin size, which can make sleeping more than one person an uncomfortable challenge.

Regular beds come in sizes such as twin, queen and king. Furthermore, as of 2011, regular beds trump daybeds in popularity, so things like mattresses, sheets and other accessories are more widely available than those for daybeds.

Because of this, regular beds generally offer people more comfortable slumbers.
---
More for Your Money
One big advantage of daybeds is their versatility. They're easily moved and can serve two purposes: sitting and sleeping.

This makes them ideal for dorm rooms, guest rooms, small studio apartments and basements. Regular beds, on the other hand, are mostly limited to bedrooms and are primarily used for sleeping purposes.

For example, you won't normally find a standard twin bed in a living room for people to use as a couch as well as a sleeping surface.