---
Hidden Bed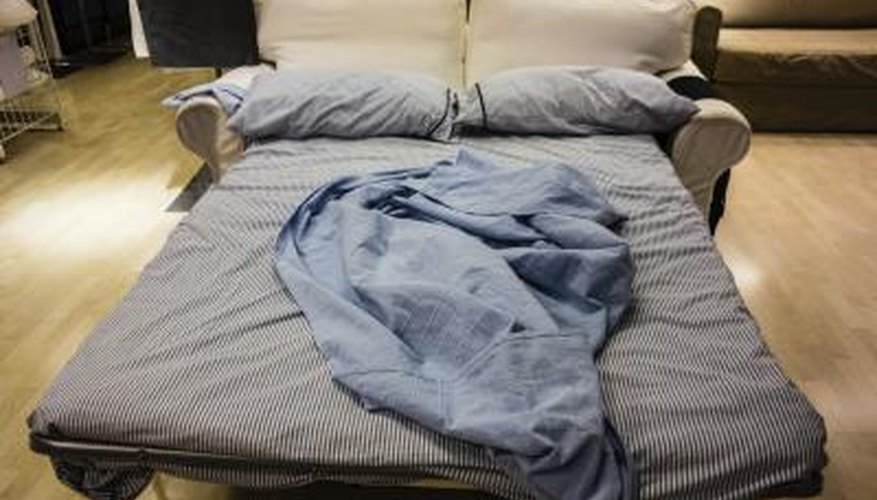 Hide-a-bed is the name of a trademarked brand of hideaway beds first introduced in the 1940s. It doubles as a sofa until you remove its cushions to find the spring-loaded folded metal frame and mattress beneath.

By pulling on the frame or the handle, the mattress swings up and out, and then folds open to become a full-sized bed. Newer hideaway beds include multiple mattress options in twin, full or queen sizes and use standard, air or foam mattresses to make the sleep experience more comfortable.


---
Sofa Sleeper
Sofa sleepers may or may not hide a full-sized mattress and frame beneath the sofa's cushions. When they don't have the hidden mattress, parts of the sofa itself open up, and the cushions become the mattress or the bed on which the person sleeps.

While both beds offer multiple functionality in small homes that might have a need for an overnight guest bed, the sofa sleeper that uses the cushions for the mattress will age more rapidly than the couch that has the hidden mattress.
---
Futon Sofa Sleepers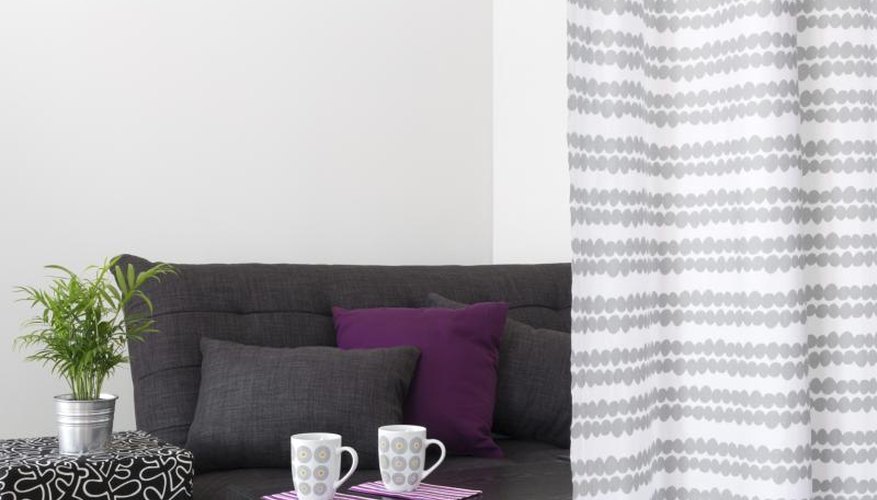 Another form of a sofa sleeper, the futon couch -- an Asian-inspired design -- has a back frame that lays back so that the cushion unfolds to become the futon's mattress in a flat position. Futon couches come in full and queen sizes, depending on the model you buy, with the mattress covered in an upholstered or solid color fabric.

In the upright position, the mattress forms both the seat and back cushion for the couch.
---
Cost Comparisons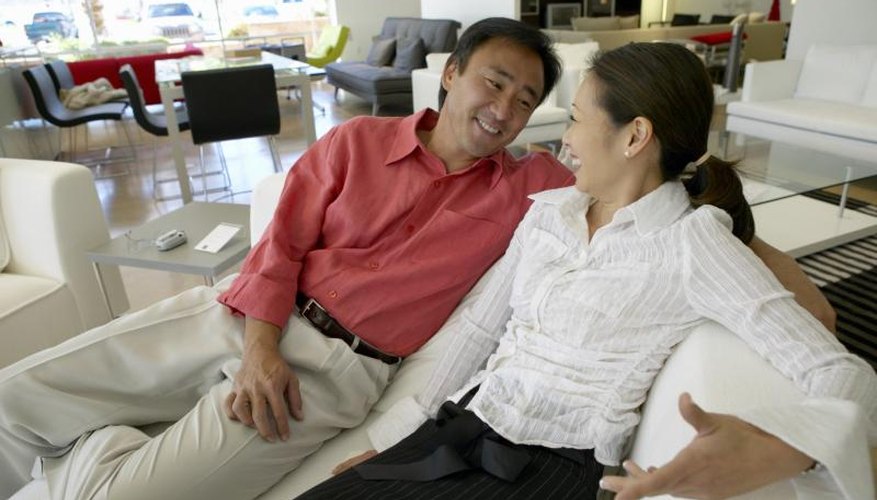 Sofa beds with a hidden twin-, full- or queen-size bed mattress and frame cost and weigh more than a sofa sleeper that uses the cushions for the mattress, or even a futon sleeper that does dual-duty as a bed and a couch. People who live in studio apartments benefit from a futon that converts to a bed at night when space is at a premium, and its mattress comes in multiple support options.

When choosing the sofa bed or sleeper that works best for your home, consider how often it will be used as a bed and how much as a couch, and begin there.