What Is a Double Bed's Size?
Double-size beds, also called full-size beds, will sleep two people, but not as comfortable as a queen-size bed. A double bed measures 54 inches by 75 inches. The beds are smaller so they do fit into smaller rooms, but the sleep comfort for two people may not be the best.
Disadvantages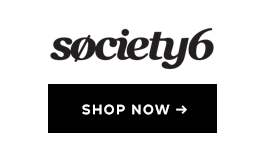 Double beds only allow for 27 inches of sleeping space for each person if two people are sleeping in the bed. The length of 75 inches is shorter than the length of a queen-size bed, which is 5 inches longer. Taller people would have a problem sleeping on the mattress without their feet hanging off the end.
Advantages
Double bed mattresses will fit through most doorways and hallways more so than queen or king-size mattresses. If you have a small bedroom, a double bed will take less space than a queen-size bed, which is 60 inches by 80 inches or even a king bed, at 76 inches by 80 inches. Bedding for a double bed is cheaper than what you would pay for queen or king-size bedding.
Bedding
Full-size sheets fit a double bed. The fitted sheet is 54 inches by 75 inches. The flat sheet is 80 inches by 94 inches, and the two pillow cases are 20 inches by 30 inches. With double beds, you can use a queen flat sheet, which is 90 inches by 102 inches, so you have more hang over on the sides and foot of the bed. Many comforters are made to fit a full or queen-size bed. Interchangeable comforters measure 90 inches by 90 inches.
Bed Frame
Double box spring and mattresses will fit on a full/queen metal frame. If you are starting out with a double bed, you can always upgrade to a queen-size bed without purchasing another bed frame. The sides will adjust out to accommodate a 60-inch wide mattress. The foot frame adjusts out to 80 inches for the length of a queen-size bed set.
References
Writer Bio
Pamela Gardapee is a writer with more than seven years experience writing Web content. Being functional in finances, home projects and computers has allowed Gardapee to give her readers valuable information. She studied accounting, computers and writing before offering her tax, computer and writing services to others.
More Articles