Will a Full Size Comforter Fit a Queen Size Bed?
The size of the comforter for a queen size bed will depend on the brand name of comforter. Down comforters and certain brand names are sold for full or queen size beds, while other comforters are made specifically for a queen size mattress. A regular full size comforter will not fit a queen size bed, which measures 60 inches-by-80 inches.
Queen Vs. Full Size Comforter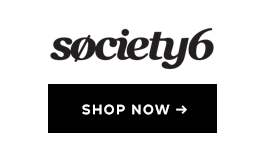 The dimensions of a queen size comforter are 86-by-94 inches, but this size can vary slightly depending on the manufacturer. Some queen comforters are 96-by-92 inches and others measure 92-by-88 inches. If you want more of the comforter to hang over the bedsides or the foot of the bed, you can look for different brand names to find the largest queen comforter. A full size comforter is 80-by-90 inches, which doesn't allow much of the comforter to hang over the sides or foot of the mattress when someone is in the bed.
Full/Queen Size Comforter
Full/queen size comforters measure 88-by-88 inches, but this size can vary slightly depending on the brand name. Some manufacturers make full/queen comforters measuring 86-by-90 inches or 90-by-96 inches. Down comforters come as full/queen and measure 90-by-98 inches.
Blankets
Some blankets for a queen size bed are sold as full/queen blankets. The measurements of these blankets are 90-by-90 inches. However, many manufacturers make full size blankets measuring 80-by-90 inches and queen sizes at 90-by-90 inches.
Duvets
Duvets are covers that fit over the comforter to protect it from dirt and stains or to change the color of the comforter. Duvets are made especially for the measurements of a full/queen comforter, which are 88-by-88 inches, but some manufacturers make duvets to fit 86-by-86 or 88-by-94 comforters. When you buy a duvet, you must know the exact size of your comforter and choose the duvet accordingly.
References
Writer Bio
Pamela Gardapee is a writer with more than seven years experience writing Web content. Being functional in finances, home projects and computers has allowed Gardapee to give her readers valuable information. She studied accounting, computers and writing before offering her tax, computer and writing services to others.
More Articles