What Kind of Stain Will Put a Shine on an Outdoor Deck?
Staining a deck is not like painting a wall. Quality end results often depend on the preparation of the wood, as well as buying the right kind of stain.
Using Epoxy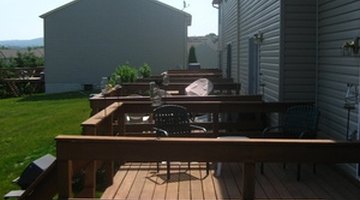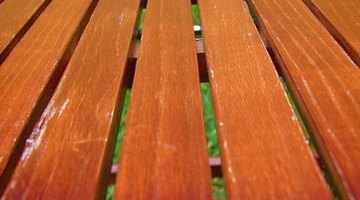 Wood stains that contain epoxy are one option for getting a shine on your deck. The epoxy is mixed right in with the stain, but the product must be put on smoothly or you will see ridges.
Penetrating Sealers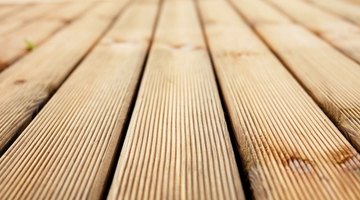 A penetrating sealer is best to maintain longevity. Some products, while looking good at the start, only gloss over the top and soon wear out. For best results, prep your deck properly before putting on a penetrating sealer and choose a quality sealer.
Polyurethane Coating
Satin, semi-gloss, and high or clear glosses are the choices available in polyurethane. It should be applied after the stain is dry and comes in both liquid and spray. For a higher gloss after drying, apply a second coat.
References
Photo Credits
deck image by Albert Lozano from Fotolia.com
wood texture image by Daniel Gillies from Fotolia.com
Deck de madeira image by CarlosNeto from Fotolia.com
More Articles