What Is a Baffle on a Water Cooler?
The baffle in a water cooler helps reduce the consumption of refrigerant or coolant. Since the baffle helps reduce the amount of refrigerant used, it can help save money and reduce potentially hazardous emissions.
Appearance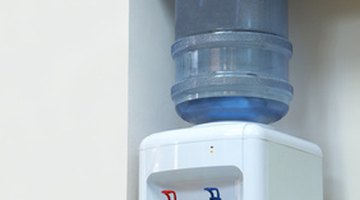 Coolers use a water-cooled or ambient baffle. Baffles are usually made from stainless steel or plastic. They resemble a disc attached to a funnel. Not all water coolers are equipped with a baffle, so it is important to check the model's list of components and features before purchase.
Location
Traditionally, a water cooler's baffle is located between the diffusion or vacuum pump and the refrigerated cold trap. Some newer models have the baffle located in the tubes between flanges, eliminating the need for adapters.
Maintenance
The baffle requires no special care. It can be washed in either a dishwasher or with soap and water in a sink. After cleaning, be sure to rinse thoroughly with water.
References
Writer Bio
Darlene Peer has been writing, editing and proofreading for more than 10 years. Peer has written for magazines and contributed to a number of books. She has worked in various fields, from marketing to business analysis. Peer received her Bachelor of Arts in English from York University.
Photo Credits
More Articles