Water Bed Heater Not Working
Water bed heaters are used to keep the filled water bed mattress at a certain temperature for a comfortable sleep. Beds without a heater will have a cold mattress that can feel quite cold on the skin.
Inspection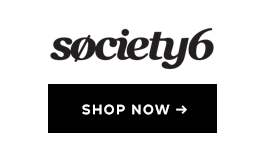 A water bed heater has a plug for the power source and a heat sensor that is connected to the controller. If the sensor wire has been pulled out of the controller, the heater will stop working. When placing the sensor on the wood desk of the water bed, the sensor must be placed at least 12 inches away from the heating pad for the sensor to be able to sense the water temperature through the mattress and signal the controller to heat the bed.
Installation
When the heater is placed on the wood deck, a liner is placed over the heater and then the water bed mattress. If the vinyl liner or the mattress has wrinkles that are over the heater, the heater pad may become sucked up into the wrinkles, which can break the tiny copper heating elements inside. If the heater is placed over the deck seam where the two broad pieces come together to make the deck, the heater pad can sink down into the seam and break the copper elements inside of the heater.
Tip
If the heater does not heat the water and the sensor is placed correctly and the heater is in the correct location, remove the heater and return the to the dealer or purchase a new heater if the heater is out of warranty.
Writer Bio
Pamela Gardapee is a writer with more than seven years experience writing Web content. Being functional in finances, home projects and computers has allowed Gardapee to give her readers valuable information. She studied accounting, computers and writing before offering her tax, computer and writing services to others.
More Articles