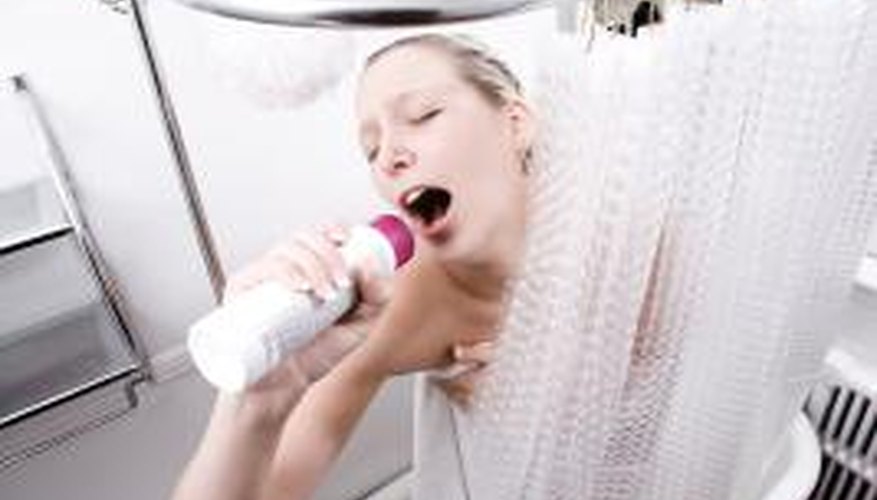 You can do this using a convenient kit, which you can install with minimal equipment on your own. Although there is a variety of kits, each with its own features and design, installation is similar for all of them.
Step 1
Buy a shower conversion kit at a home-and-garden store with a good bathroom-fixture department. By choosing a kit, you avoid buying the separate parts, which would require the expertise of a plumber to select and install.
Step 2
Remove the old faucet and install the new faucet and connect to the water supply using a wrench and the locking nuts and washers provided by the installation kit.
Step 3
Install the riser, which diverts the water upward to the showerhead. The riser is a long stainless-steel tube with threaded connections at either end as well as a connection in the middle. Install the wall support, a short horizontal tube that connects to an escutcheon, a circular piece that is attached directly to the wall. The brace will keep the riser steady and vertical. Use Teflon tape, which may be supplied with the kit, on the screw threads.
Step 4
Assemble the horizontal rectangular frame that will support the shower curtain. The frame comes in two U-shaped tube pieces and attaches to the riser with a connector piece. Install the ceiling brace at the far end of the frame and attach this brace to the ceiling with the escutcheon and screws that came with the kit.
Step 5
Attach the showerhead to the gooseneck tube that connects to the vertical riser above the frame. Add shower curtains to the frame and test the installation by turning on the faucet and diverting water to the showerhead. Watch for any leaks from the faucet, riser or shower head and tighten the nuts where required.
Things You Will Need

Shower conversion kit
Wrench
Shower curtain
Teflon tape
Tip
Depending on the tub's design, shower enclosure kits offer deck-mounted or wall-mounted faucet hardware. Deck-mounted faucets are installed on the bathtub, while wall-mounted units are set up directly on the wall. Many clawfoot tubs take deck-mounted units, although some are set up with wall-mounted faucets that are positioned along the tub's long side.