How to Adjust the Pressure Switch on a Sta-rite Water Well Pump
Sta-rite has been manufacturing water pumps since 1934. These pumps are used to move water from the well to the faucet in residential applications. The pump is turned on and off by a built-in pressure switch that determines the water pressure in the pipes and cycles the pump to maintain a preset pressure level. Sta-rite pressure switches com set from the factory for a 30/50 PSI on/off setting. Adjusting this setting is done by turning a bolt.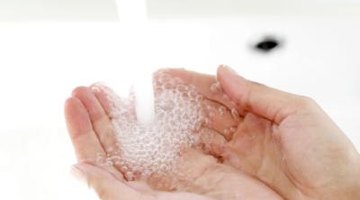 Step 1
Use the wrench to turn the bolt that fastens the cover on the switch counterclockwise, and pull off the cover. This is the only bolt on top of the cover.
Step 2
Turn the large bolt clockwise to increase the pressure. The pressure adjustment mechanism is the large bolt located inside the pressure switch with a spring underneath it. For each complete turn, the pressure is adjusted in 2.5 PSI increments.
Step 3
Turn the large bolt counterclockwise to reduce the pressure.
Step 4
Place the cover back on the switch, and tighten the bolt to secure it.
Tips
Never adjust the the smaller nut in the pressure switch. It is set to a 20 PSI differential between cut-in and cut-out.
Warnings
Adjusting the pump's pressure setting incorrectly can damage both your plumbing and the pump.
Writer Bio
Bob White began his writing career in 2006. Working in sales, he was a technical writer tasked with responding to requests for proposal. White has a Bachelor of Arts in computer science and a diploma in home inspection. He has also worked in construction, landscaping and the pool industry for more than 15 years.
Photo Credits
Stockbyte/Stockbyte/Getty Images
More Articles