How to Calibrate a Kitchen Scale at Home
A kitchen scale is important when the precise measurement of ingredients are needed. It is also used by many people on diets to ensure they are eating only as much as they should. An accurate scale is critical to having meals turn out the way they should and for pounds to be lost. The scale manual will give the correct location for the calibration button and which way to turn it for adjustments.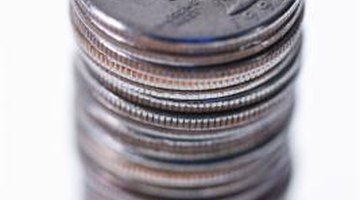 Step 1
Clean the scale to remove any debris or other objects that may affect the weight.
Step 2
Set the scale on a level surface. Measure with a bubble level if you are unsure of the proper level. Place the bubble level on the scale with the center bubble in the center of the scale. The bubble should be equally between the two marks on the glass.
Step 3
Remove any other electronic equipment that may interfere with a digital scale.
Step 4
Set the scale to zero using the instructions for your model.
Step 5
Set the scale to read grams instead of ounces.
Step 6
Place the penny on the scale. It should read exactly 2.500 grams.
Step 7
Use the calibration button as the manual instructs to adjust the scale if the weight is off on the first penny. Weigh the nickel to see if it is 5.000 grams. If the nickel is correct, then continue to weigh the rest of the coins. If the calibration was done correctly on the first penny, and the scale is working properly, each coin should be correctly weighed. If only one coin is off-weight in the group then replace it with another coin in the same denomination. If the weight is correct this will tell you the first test coin was flawed and the scale is working properly.
References
Tips
A dime weighs 2.268 grams, a quarter 5.670 grams, a half dollar 11.340 grams and a dollar coin weighs 8.1 grams. Combining the coins allows you to check higher weights.
A properly working scale should only need to be calibrated on the first penny. If you have to continually adjust it to reflect the true weight of the coin, then the scale is not working in balance.
Writer Bio
Jack Burton started writing professionally in 1980 with articles in "Word from Jerusalem," "ICEJ Daily News" and Tagalong Garden News. He has managed radio stations, TV studios and newspapers, and was the chief fundraiser for Taltree Arboretum. Burton holds a B.S. in broadcasting from John Brown University. He is a 26-year veteran of the U.S. Navy/Navy Reserves and the Navy Seabees.
Photo Credits
Thinkstock/Comstock/Getty Images
More Articles