How to Build a Blanket Chest
Blanket chests serve as extra storage or double as a bench or coffee table. They are a practical piece of furniture usually used to store linens, blankets or throws. The chest protects against moisture and, especially with a cedar insert, against moths. Follow these steps to build your own simple blanket chest.
Design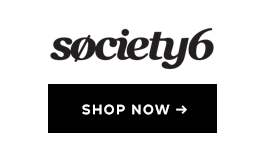 Choose a design that you like.

Figure out the dimensions.

Draw the shapes onto the wood. Pine, cherry, cedar, pecan and walnut are suitable choices for building the chest.
The Base
Cut the lumber for the base into boards using a handsaw or table saw.

Arrange the pieces.

Create joints. Decide how to join the piece. You can use dove tail joints, butt joints, dowel joints, miter joint or biscuit joints. You will need an electric router for dove tail, a biscuit joiner or a miter box for those joints. For the butt joint, nail or screw the ends together.

Assemble the sides and ends.

Attach with glue and clamp. Wipe the glue off immediately so it doesn't affect the finished piece. Add the nails when almost dry.

Attach the bottom last. Nail corner and small blocks around the inside of the chest to hold the bottom in place. Fit the bottom inside the box and use screws to secure it.
The Lid
Cut and piece together the lumber for the lid.

Create the joints you have decided to use.

Attach with glue and clamp.

Install hinges with screws.

Attach the clasp at front and the chain inside to keep the lid from opening too far.
Finish
Sand and wax or stain the outside. Apply several coats of stain.

Choose the inside finish. Sand and stain or line with cedar.

Choose a pattern or stencil and apply acrylic paint if you want to decorate your chest.
Things You Will Need
Jigsaw or coping saw
Rasp or chisel
Hammer
Miter saw
Clamps
Tape measure
Wood
2 hinges
Finishing nails
Wood glue
Sandpaper
Decorative clasp
Chain
Table saw
Tips
Add shelves or drawers to your chest to increase storage options.
If you want to carve details, do this before assembly.