How to Move a Craftmatic Bed
Investing in an adjustable and movable bed is something that many people decide to do if they suffer from back problems, restless leg syndrome or other sleeping problems. The Craftmatic Adjustable Bed is one of the more well-known brands due to its comfort and ease of use, and it is the one that we'll primarily use as an example in this article. However, there are plenty of adjustable beds out there. If you are thinking about purchasing an adjustable bed or already have one, use these instructions to adjust it into a comfortable sleeping position.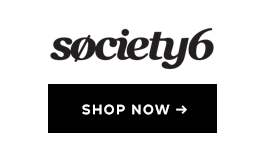 Get into your adjustable bed and assume a comfortable sleeping or resting position by lying on your side, back or stomach (or in another comfortable position of your choice).

Pick up the (wireless or wired) remote control for your adjustable bed.

Begin moving the head of your adjustable bed by pressing the up and down buttons on the remote (the ones that are specifically for that portion of the bed). For example, the Craftmatic bed can be adjusted by pressing and holding down the relevant large "Up" or "Down" arrow buttons on the remote control.

Let go of the buttons once the bed has reached a comfortable head-resting position.

Move the end of your bed into a comfortable position for your lower body and feet. As in Step 3, this can be done by pressing and holding the up and down buttons on your remote control that are for the end of your adjustable bed. For the Craftmatic bed, press the large "Up" or "Down" arrow buttons.

Once you have reached a comfortable position for your lower body, release the remote control buttons.

If desired (and if your adjustable bed is equipped with this capability), program your current bed position into your remote control's memory. To do this, press the "memory" button on the remote, or use other directions specific to your bed. In this example, the position of the Craftmatic bed can be programmed into the memory of the remote by pressing the "memory function" button once.
Writer Bio
Matthew Schieltz has been a freelance web writer since August 2006, and has experience writing a variety of informational articles, how-to guides, website and e-book content for organizations such as Demand Studios. Schieltz holds a Bachelor of Arts in psychology from Wright State University in Dayton, Ohio. He plans to pursue graduate school in clinical psychology.
More Articles