---
Water Shut Off
---
Step 1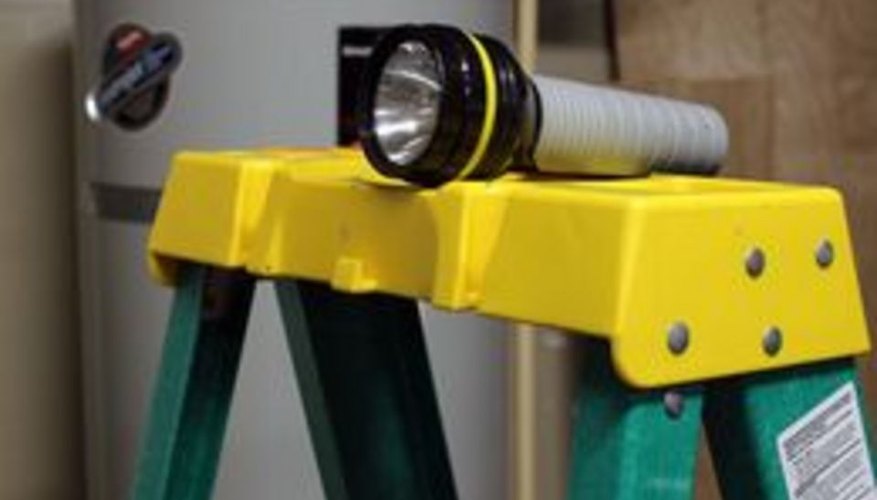 Use a flashlight to locate the water heater's supply lines at the top of the heater's tank. Use a ladder to access the pipes.

Place your hand near the supply pipes to determine which pipe is the cold supply line.
---
Step 2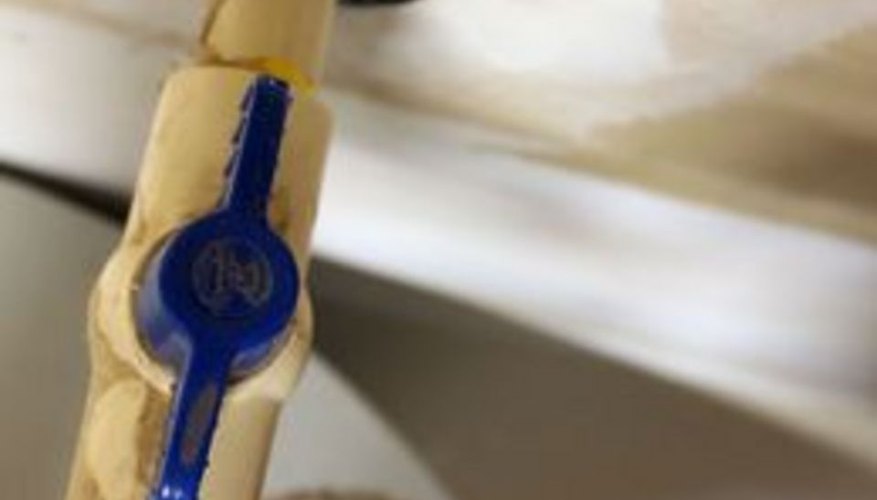 Follow the cold supply line away from the water heater until you find the water supply valve. Water heater supply valves are typically located within 2 to 3 feet of the appliance.


---
Step 3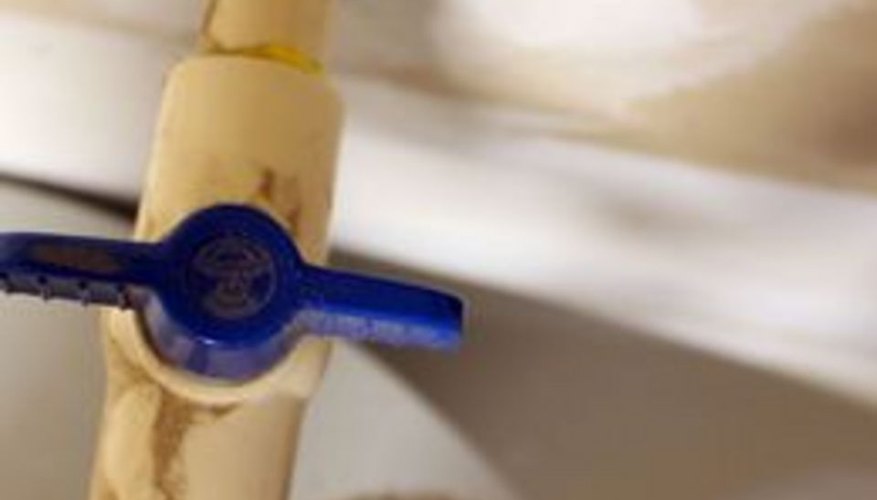 Turn the valve's handle counterclockwise to the off position. If you cannot locate the valve near the water heater, follow the cold water supply pipe to utility closets or the building's exterior.


---
Fuel Shut Off
---
Step 1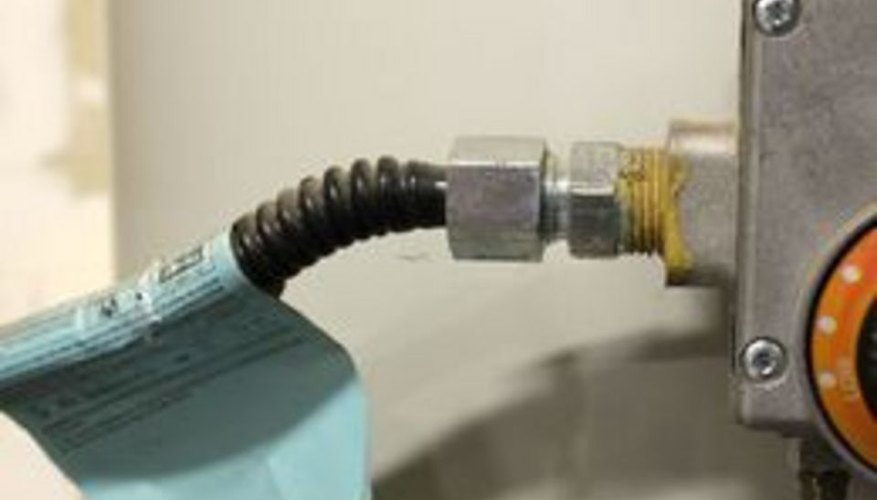 Use the flashlight to locate the pilot light access door at the tank's base. Find the black gas pipe that enters the heater near the access door.


---
Step 2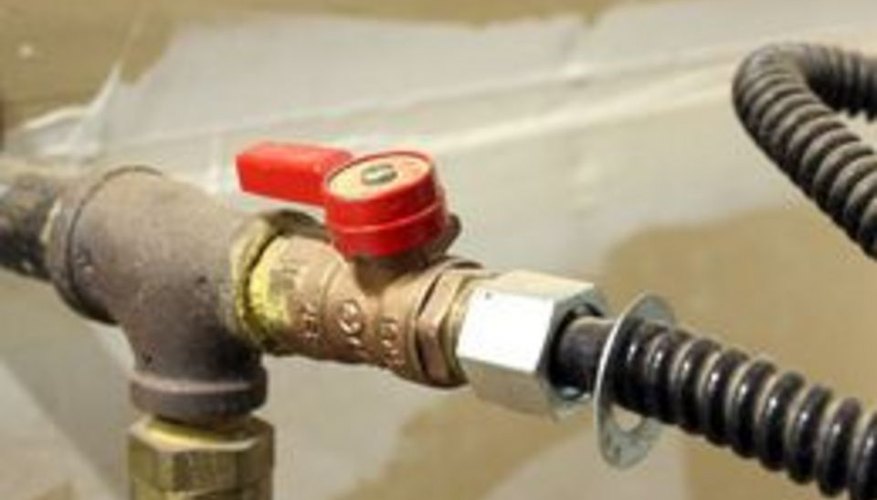 Follow the pipe away from the heater until you find the gas line's shut off valve. Gas shut off valves typically have stubby yellow or red handles.

Turn the handle counterclockwise to the off position. In the off position, a gas valve's handle rests perpendicular to the gas pipe's length.


---
Step 3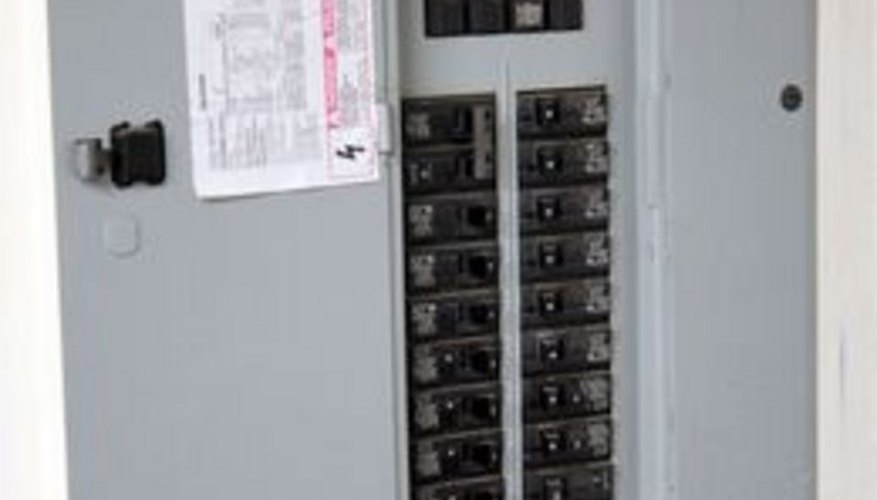 Access the home's electrical breaker panel to shut off an electric water heater. Use the labels beside the breakers to locate the breaker that controls the water heater's electrical supply.

Flip the heater's breaker switch to the off position. Alternatively, disconnect all electrical power to the home by turning off the main breaker switch.


---
Draining the Tank
---
Step 1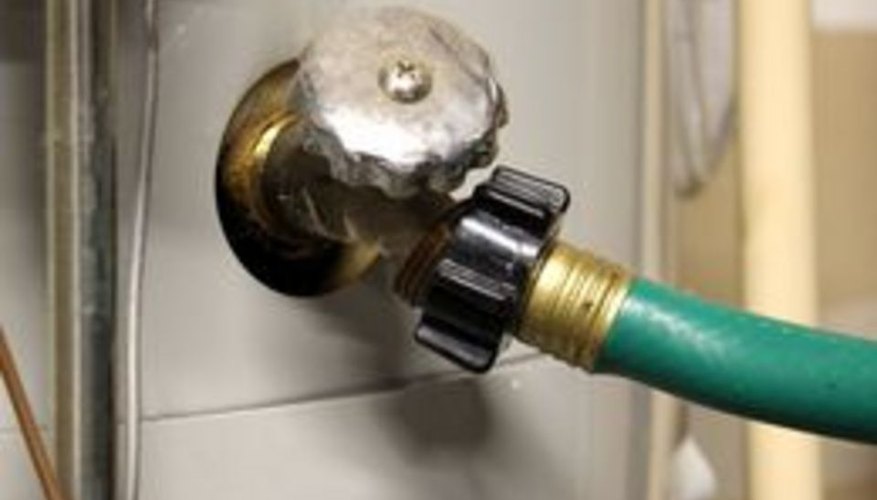 Locate the water heater's drain cock near the base of the water tank. Press a garden hose's female fitting against the drain cock's male threads.


---
Step 2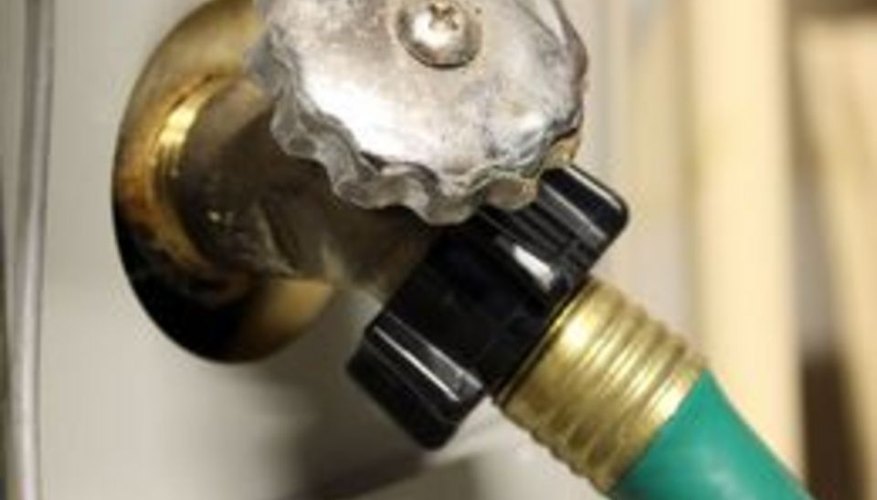 Twist the hose's fitting clockwise to attach the hose to the drain cock. Unravel the hose and lead the hose outdoors.

Use an exterior window or door to access the home's exterior.
---
Step 3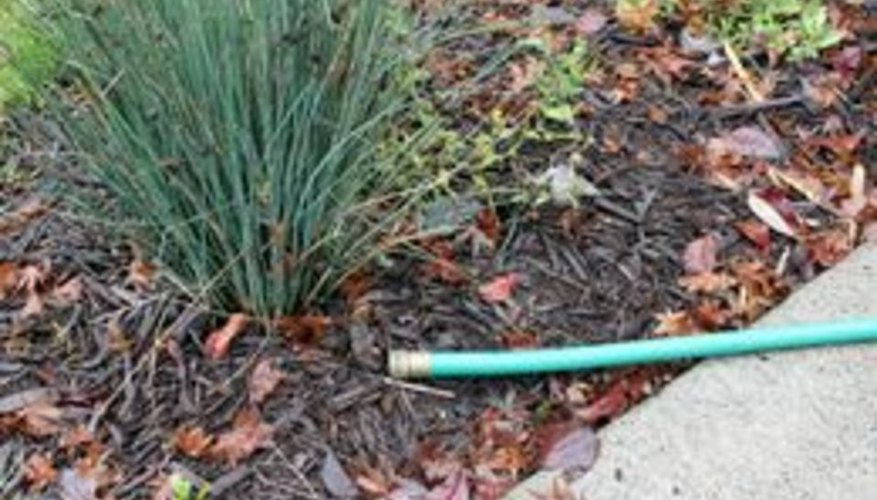 Lay the hose's loose end away from the house. Nearly one full tank's worth of water will drain from the hose; use the water to water plants, if desired.


---
Step 4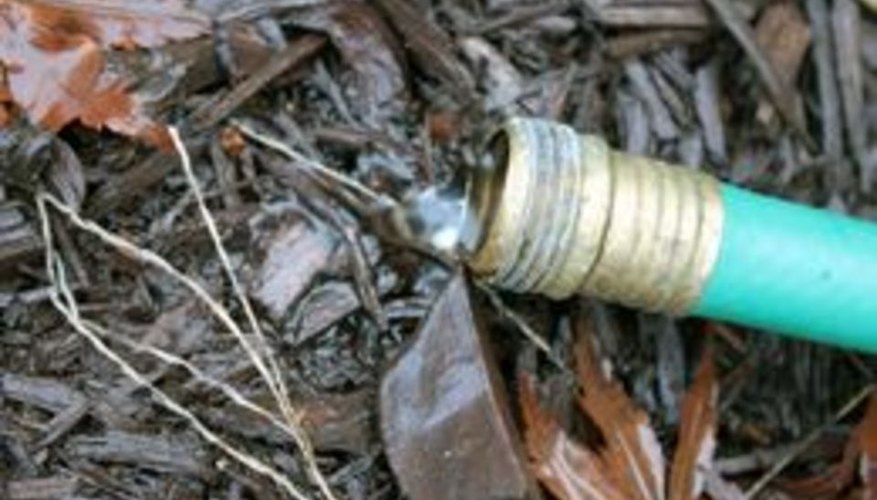 Return to the water heater. Turn the drain cock's handle clockwise to open the valve.

Drain water until the flow slows to a trickle.
Things You Will Need

Flashlight
Ladder
Garden hose