How to Drill Through Glass Tile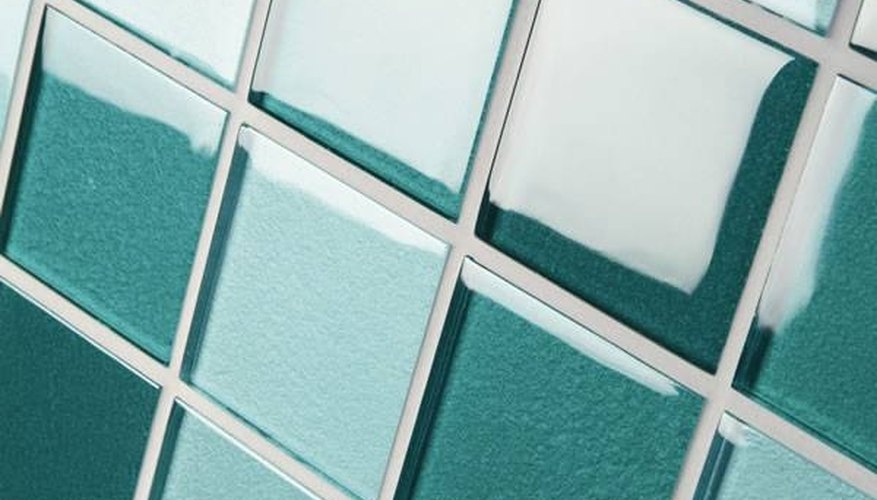 They add a dimension and character that is impossible to achieve with ceramic, porcelain and any other type of tile. But like all other tile types, you have to be able to drill holes through glass tiles to run pipe through them or to allow the installation of bathroom accessories. It is easier to drill through glass tiles than it may sound.
Determine the size of the hole that needs to be made. If a hole is needed to accommodate a pipe, drill a hole at least 1/4-inch in diameter larger than the size of the pipe. If a hole is needed to accommodate a wall anchor (plastic, butterfly, etc.), drill the hole size recommended on the anchor package label.
Research the availability of the tile and glass drill bit that you need for your project. Tile and glass drill bits may only be available in 1/8-inch increments, so that will make it difficult to find a drill bit to work for a 3/16-inch hole as is needed for many plastic wall anchor applications. In this case, using a masonry bit may do the trick, but it may take a while to drill the hole.
Mark the location of the hole on the tile with a permanent marker. Place the drill bit into the drill, plug the drill into a power supply and begin drilling the hole. Take your time drilling the hole so the tile does not break. Place a scrap block of wood under the tile for support.
When the hole is complete, the tile is immediately ready to be installed into its intended position.
Things You Will Need

Glass and tile drill bit Drill Diamond hole saw Permanent marker Scrap block of wood
Tip
If you need to drill a large hole to accommodate pipes, use a diamond hole saw for tile. These are available at a home improvement store.