Not only do women need to shower, but they also have to apply makeup and make sure their hair is presentable. This can be difficult while sharing the bathroom with others. Vanities or dressing tables placed in the bedroom can stop arguments over the bathroom. You can create one by using a desk or table and decorate it to match your decor. .
Pick an area in your bedroom for the vanity. Make sure there is also room for a small chair to place in front of the vanity.
Purchase high-gloss spray paint that goes with the decor in your home. In a ventilated area, spray down the desk. You might have to spray two coats to cover the desk completely. Be sure to remove all knobs on the desk before starting the project. Let the desk dry for at least five hours.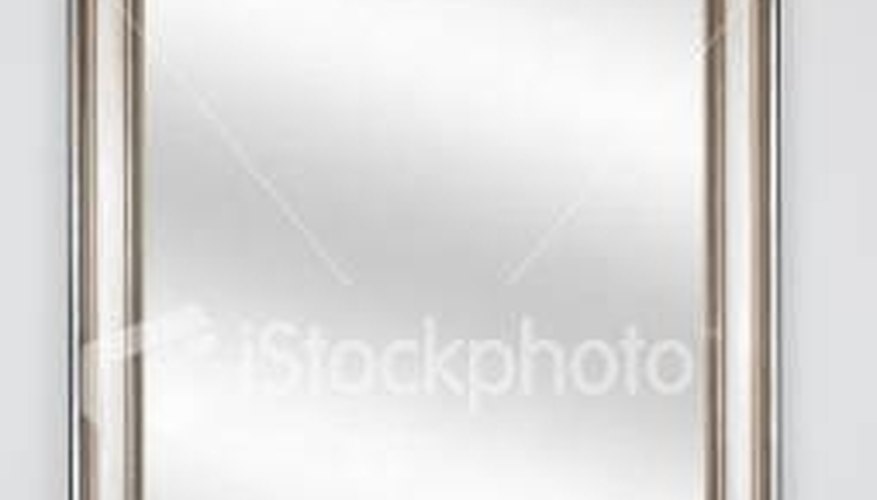 Place the desk in the bedroom against the wall. Take your large mirror and place it directly over the desk. You will want to center it so that you cannot only see yourself sitting down but also, when you stand up, be able to check your clothing and appearance.
Place an old chair in front of the desk. Remove the seat cover. Replace it with a heavy material that matches the sprayed color of the desk. Use a hot glue gun or nails to secure the material. Put the seat cover back on the chair. You can also spray paint the chair to match the vanity.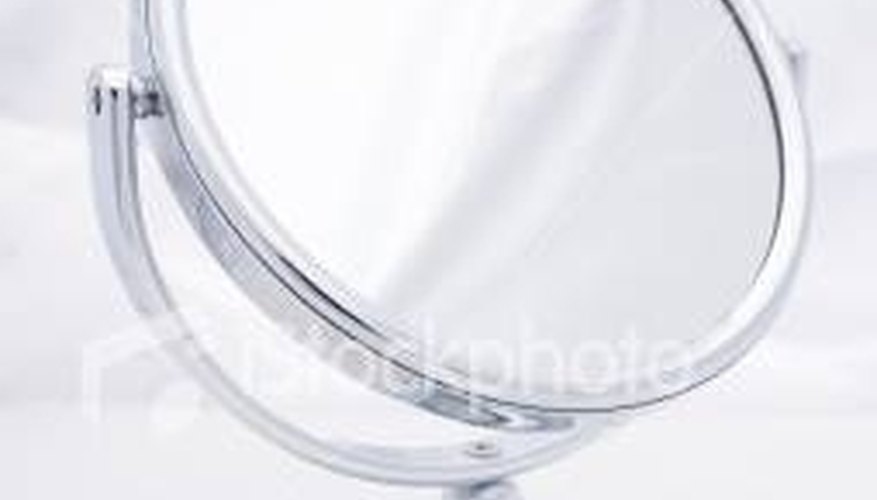 You will need a small magnified mirror for the top of the vanity. Arrange makeup and hair products on the desk.
Things You Will Need

Desk
Old chair
Heavy material
Scissors
Hot glue gun
Large mirror
Small magnified mirror
High-gloss spray paint
Tip
If you cannot spray paint the desk or chair, you can use two colorful sheets and drape them over the table and chair for a matching look. To avoid stains on the vanity surface, place a small sheet of glass or mirror on top of it. Purchase a large makeup bag and hang it next to the vanity to save space.