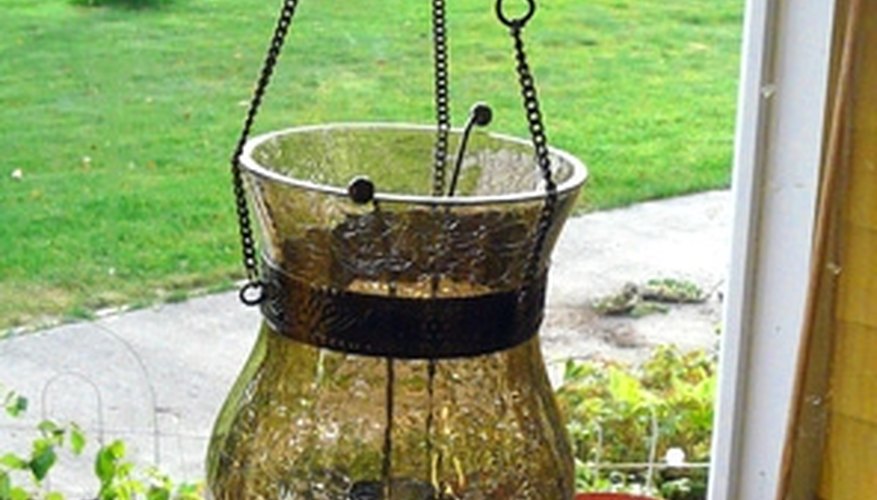 To make your outdoor ceiling light, first find a hanging candle holder that fits the style you are looking for. I got this candle "vase" at T J Max for $9. I was looking for a Moroccan style, and this fit the style perfectly.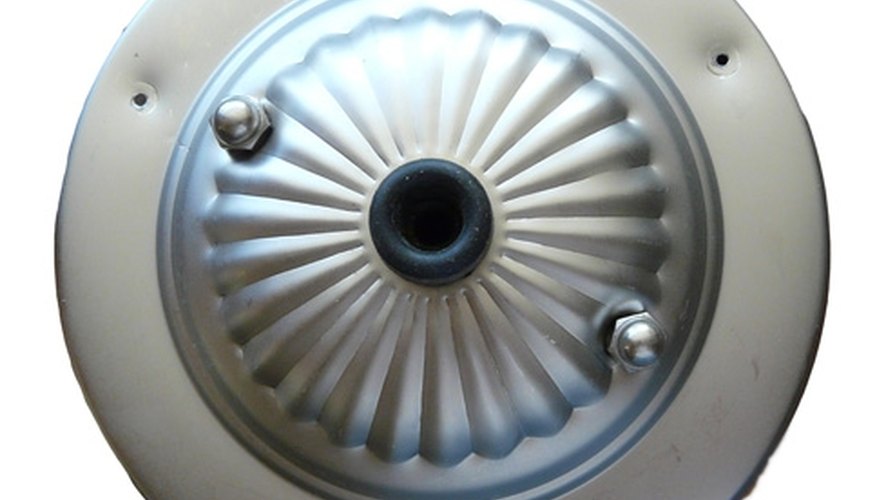 To repurpose the hanging candle light into a ceiling fixture, you'll need a ceiling light canopy. Drill three small holes in the light canopy at equal distances from each other.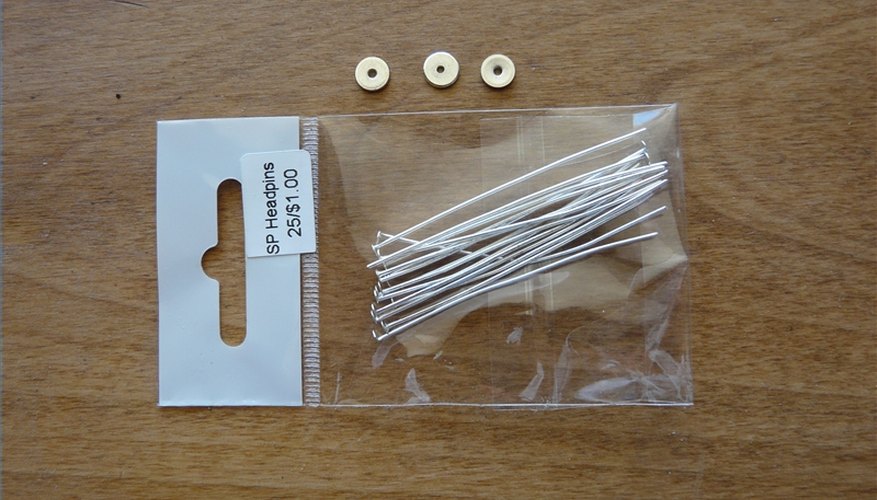 Purchase silver straight pins and washers from a bead or craft store.
Insert a pin into a washer, then pass the pin through one of the holes in the light canopy (downwards). Curl the straight pin to create an "eye" from which the light cover will hang. Repeat for all three holes.
Cut approximately a 14" length of light fixture electrical cord (this cord usually comes with white markings on it which you can remove with goof off). Strip the ends sufficiently to insert into the light socket. Tighten the positive and negative wires onto light socket and screw socket back together.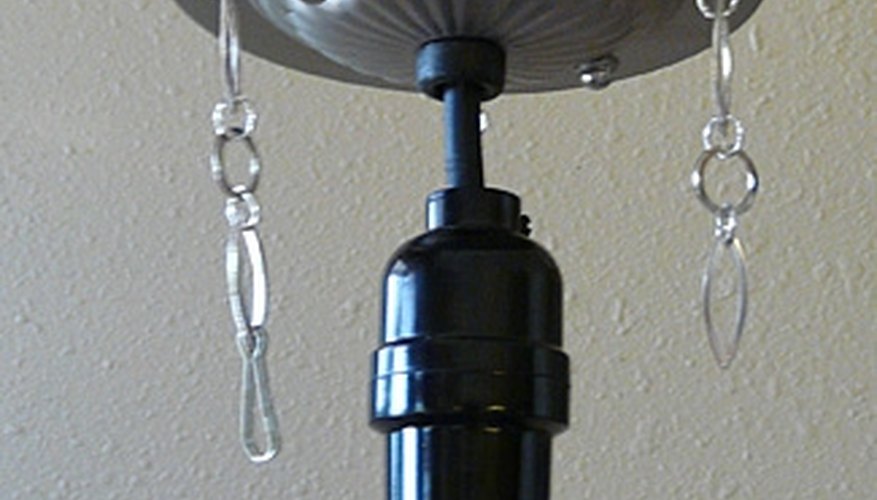 Decide how far down you want your light to hang from the canopy. Insert the electrical cord through the center of the canopy (you can find rubber pieces for the canopy hole as seen here at an electrical supply store ). Adjust both the length of the electrical assembly (including bulb) and the length of the chains from which the glass cover will hang. The last link each of the three chains will be a clip that you can use to easily remove the cover when you need to change a light bulb.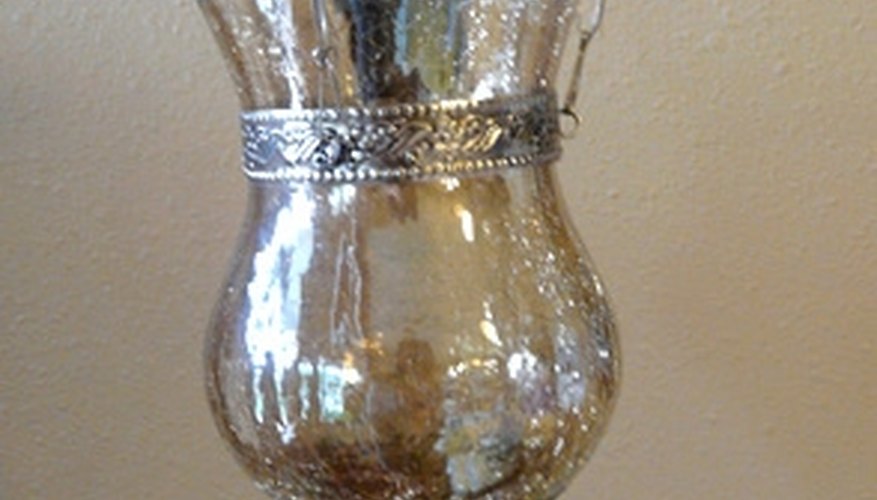 Install your outdoor hanging light on your porch ceiling. Sit back and admire your handiwork.
Things You Will Need

Hanging candle holder
Ceiling light canopy
Length of electrical cord
Light socket
Silver Straight pins
Silver washers
Needle nose pliers