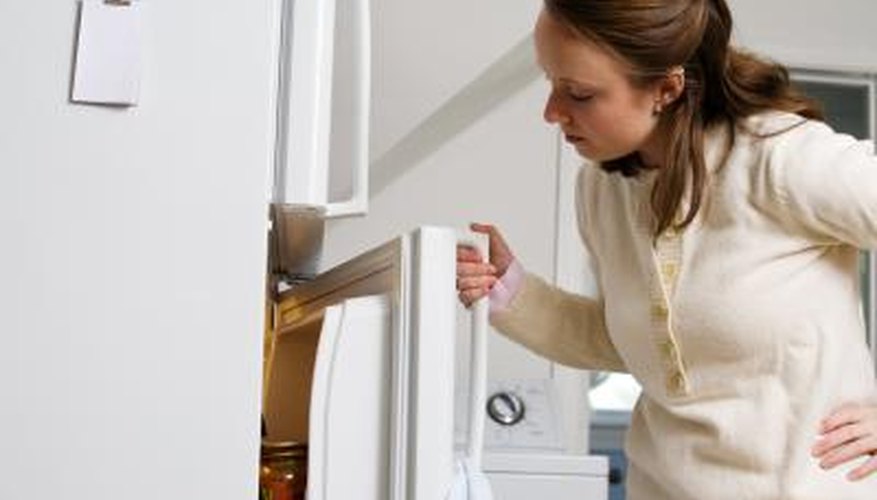 Before you begin, make sure it is possible to install a wood panel on your refrigerator door because not all refrigerators are customizable. If it is, then order the wood panel door kit specifically for it.
Step 1
Temporarily mount the panel over the existing door. Slide the panel onto the bottom trim. The support bracket tabs on the bottom of the panel slip into the slots on the trim. Push the panel back against the door. Check to make sure it is flush with the hinge side trim. Drive two screws through the back of the trim into the panel. Slide the door extrusion (the long piece of aluminum) on the open end of the door between the panel and door and temporarily hold it with two screws.
Step 2
Pick a place for the handles. They can go anywhere you like on the panel but should be 3/4 inches to 1.5 inches from the end of the extrusion. Drill two pilot holes for each handle. If there is also a freezer, make sure it's level with the opposite door.
Step 3
Assemble the panel, extrusion and handle. Remove the door extrusions and panels from the refrigerator. Drill pilot holes through the extrusion. Then, drill clearance holes through the panel and the extrusion. The screws should pass through the extrusion, panel and into the handle.
Step 4
Mount the assembled panel. As in Step 1, slide the panel onto the bottom trim using the tabs and slots. Push the panel onto the door and secure with screws at the top, hinge side and end of the door.
Things You Will Need

Phillips screwdriver
Drill with bits, including 1/16-inch bit
Wood panel kit