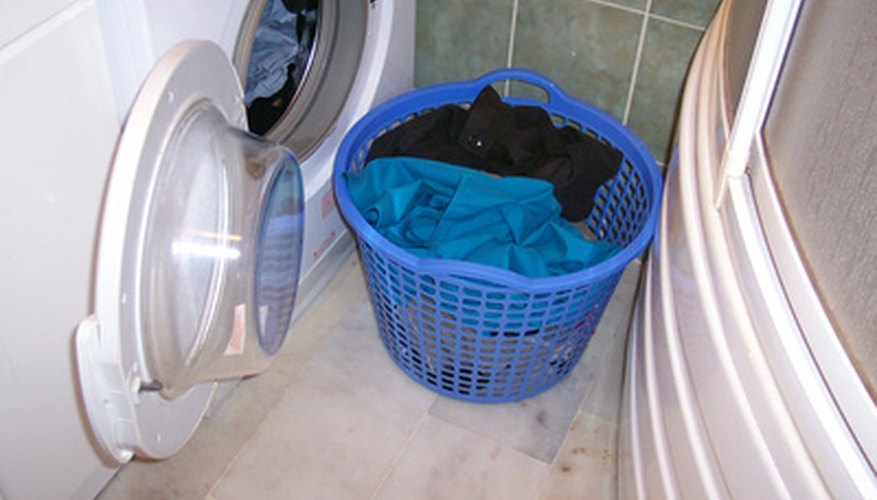 It's out of the way, and you'll never be bothered by the noise. Even better, if your washer springs a leak, it'll be contained in the space beneath your house. The main difference in installing a washer in a basement is that washers in these locations use a sump pump. This device pumps the water up from the basement into your home's sewer system. Sump pumps are usually installed in basements with water and sewage hookups.
Step 1
Place the washing machine near the proper connections. For a washing machine to work, it needs three connections: hot and cold water, a drain and electricity. Because the basement is an ideal location for a washing or utility room, many basements come with these hookups in place. Ensure that the sump in the drain is in good working condition, otherwise you could wind up with a basement full of water.
Step 2
Wrap the threads on the water outlets and the washer inlets with plumber's tape. Screw on the water supply hoses, tightening the couplings with the pliers.
Step 3
Insert the drain hose into the sewer inlet. This could either be a wall pipe, utility sink or sump drain, depending on your basement installation.
Step 4
Plug the washing machine into the electrical outlet.
Step 5
Run the washer on an empty load and test for proper operation.
Things You Will Need

Drain hose
Plumber's tape
Pliers