How to Troubleshoot an Oreck Steamer
Oreck makes steam-cleaning equipment for carpet and upholstery. The appliances use a combination of scrubbing and steaming. Problems with Oreck steam machines can include the water and cleaning products not being applied to the surfaces; stains or heavy traffic spots not getting clean; too-wet carpet after cleaning and streaks and debris in the inlet screen.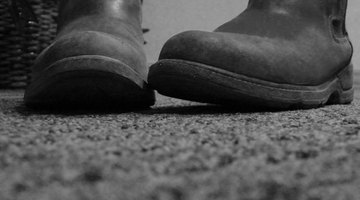 Partially fill the upper supply tank with hot tap water if water isn't being dispensed. Make sure the cleaner cartridge's white locking lever is in the down position. The cleaner cartridge must be installed and locked in order for the steamer to work. Clean the spray nozzles with a damp cloth. If you're using any accessories, like a hand-held attachment, make sure it's fully connected—give the accessory a pull to check.

Use specific spot and stain remover products to remove hard-to-clean dirt like grease, oil and food. Make multiple passes over problem spots, and come at the stain from different angles.

Avoid pressing the spray button and make a slow pass over the carpet if the carpet is too wet. The carpet can take more than four hours to dry, but you may be able to reduce the drying time by performing extra vacuuming. Check that the inlet screen is free of debris if the carpet is still too wet. The vacuum process may not be working. Clearing the screen can help.

Overlap each pass with the Oreck steamer to avoid streaking.
Writer Bio
Patrick Nelson has been a professional writer since 1992. He was editor and publisher of the music industry trade publication "Producer Report" and has written for a number of technology blogs. Nelson studied design at Hornsey Art School.
Photo Credits
More Articles