Instructions for the Bissell Proheat Powersteamer Platinum 2
The Bissell Powersteamer Proheat Plus is a deep-steam cleaning unit designed for use on the carpeting in your home. This unit lifts stains, cleans, deodorizes and sanitizes all at once, making it a much more effective cleaning option when your traditional vacuum just doesn't do the job. If you've just purchased the unit, you will need to understand how the steam cleaner operates.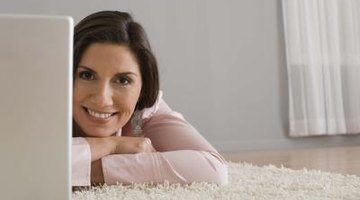 Fill the SmartMix fluid canister with Bissell steam cleaning solution. Twist off the cap and pour in the solution until you reach the fill line.

Fill the water tank with tap water, again filling to the water line. Water temperature makes no difference. The water tank is located near the bottom of the unit and can be detatched from the base using the release lever at the top of the water tank. Snap the water tank back into place.

Turn on the Bissell Proheat and press the spray trigger. Keep in mind both fluid tanks need liquid in them for the unit to properly operate.

Push the Bissell Powersteamer over your carpeting, pushing back and forth. Clean your carpeting in square patches, cleaning approximately three square feet at a time as you clean. Move across the carpeting until all is cleaned and allow to air dry.
Writer Bio
Mel Frank is a professional freelance writer with over 15 years of writing experience. She has completed a wide variety of writing assignments for a number of publications that include CNN and various websites. Frank received a Bachelor of Fine Arts from a prestigious university in Pennsylvania.
Photo Credits
Jupiterimages/Comstock/Getty Images
More Articles