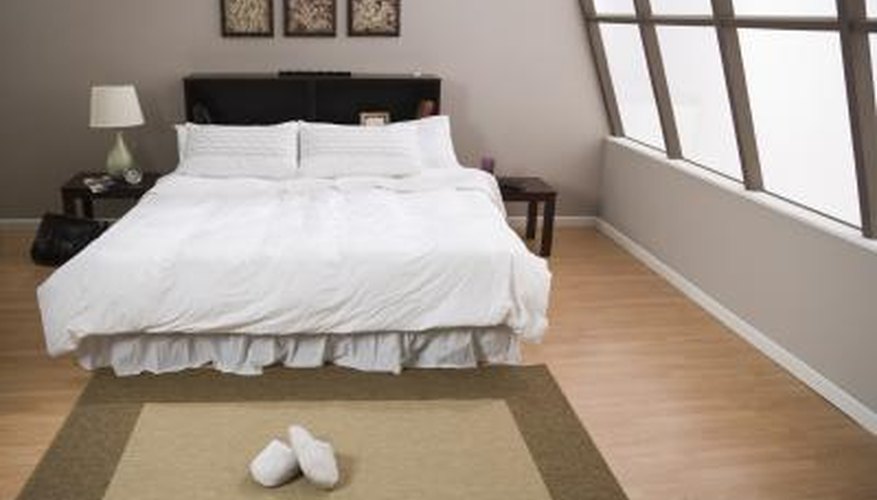 Sliding beds not only are an inconvenience, but they also may scratch your floors. There are products that can be used to make sure your bed does not slide around anymore and will protect your floors at the same time.
Step 1
Measure the width of the wheels on your bed.
Step 2
Buy caster cups. These can be found at most hardware stores. They are round disks with indentations for the wheels of your bed frame to fit into. Purchase caster cups that will have a divot large enough for the wheels to fit in. If you want extra floor protection, find caster cups that have padding on the bottom.
Step 3
Place one cup under each wheel, or leg, of your bed frame.