How do I Dismount a Black and Decker SpaceMaker Coffeemaker ODC440B?
Spacemaker appliances are mounted under a kitchen cupboard. Counter space is usually at a premium and this concept has long been popular. Black and Decker has recalled its Black and Decker SpaceMaker Coffeemaker ODC440B due to a defective brew basket. They are offering free replacement baskets.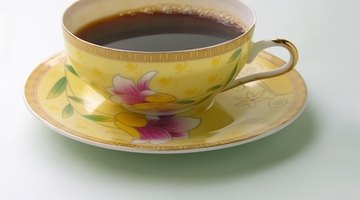 Unplug the unit from the wall. Turn the coffeemaker on to ensure that it is no longer connected to a power source. If any lights come on the power is not off.

Open the cabinet door above the coffeemaker and look for four screws on the bottom shelf that are near the four corners of the coffeemaker.

Unscrew the front right and rear left screws and remove them from the cabinet.

Place your hand under the coffeemaker and push up on it to keep it from falling. Remove the remaining two screws and gently lower the unit to the counter top.

Visit Black and Decker's recall website (see the References section) and register for a free replacement brew basket.
References
Tips
Remove the coffee carafe before removing the retaining screws.
Hold the bottom of the unit carefully. The unit is heavy and can slip out of your hands.
Warnings
According to the manufacturer's website, the brew basket on this unit can shift out of alignment permitting hot water to flow. Do not use this coffeemaker until you receive a replacement brew basket.
Writer Bio
Phil Altshuler has written award-winning ad copy and sales-training literature since 1965. He is an expert in conventional and sub-prime loans, bankruptcy, mortgage loan modifications and credit. Altshuler was a licensed mortgage broker in California and Arizona, as well as a licensed electrical contractor. He has a Bachelor of Science in electronic engineering from California Polytechnic State University.
Photo Credits
yellow coffee-cup and strong,dark coffee image by Maria Brzostowska from Fotolia.com
More Articles