How do I Upholster a Windsor Hoopback Side Chair?
Windsor hoopback side chairs are renowned for their elegant simplicity of design, from their turned legs to the rounded contours of their wooden slat backs. While the seats of these chairs are contoured for comfort, they may not prove as relaxing as needed. To add a layer of comfort to your chairs, consider upholstering the seat. This addition creates a permanent padded cushion covered in the fabric of your choice, and trimmed with a classic soutache edging.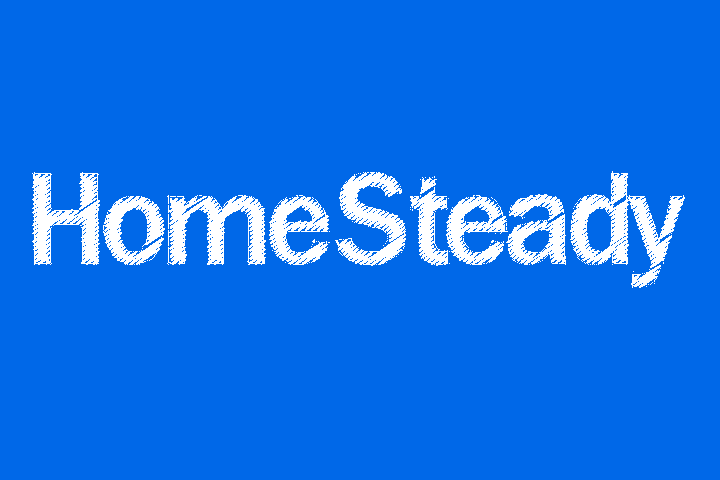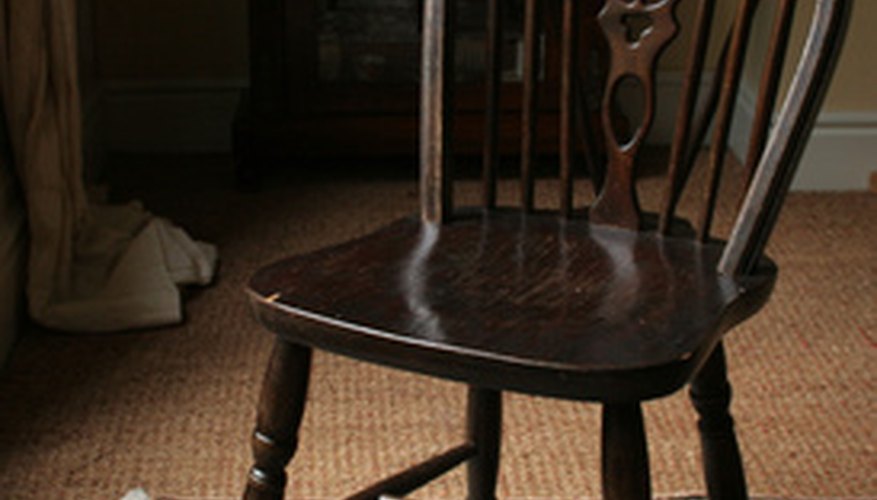 Step 1
Measure the seat of your chairs to determine the desired width and length of your cushion. Many classic chairs with upholstered seats have cushions that start 1 or 2 inches away from the edge of the chair seat. If desired, cut out a template from the paper of the shape of your chair's cushion. Mark the midpoints of each side of the chair seat with the tailor's chalk.
Step 2
Cut out the foam to the desired measurements of your cushion, following the general shape of your chair's seat. If desired, you can trim the cut edge of your cushion foam to create a smoother edge.
Step 3
Cut out the muslin and upholstery fabric, giving yourself 1 1/2 inches extra seam allowance larger than the foam cushion on each side.
Step 4
Layer the muslin and upholstery fabric on top of the cushion, sandwiching the muslin between the foam and the upholstery fabric and matching midpoints.
Step 5
Staple both layers of fabric to the front midpoint of the chair as close as possible to the foam, but without catching the foam in the staple.
Step 6
Pull the fabric tautly toward the back of the chair at the midpoint, and insert a staple through both layers of fabric, again as close as possible to the foam but without stapling the foam.
Step 7
Repeat on the sides of the cushion, so that there are four staples placed, one on each side of the cushion.
Step 8
Staple around the perimeter of the cushion, spacing the staples no more than 1 inch apart, and keeping the fabric as taut as possible without distorting it.
Step 9
Trim the excess fabric close to the staples, so that it will not show when the soutache trim is applied.
Step 10
Glue the soutache trim to the chair, covering up the staples and raw edges of the fabric. Cut the trim so that the raw edges butt together, and glue carefully in place.
Things You Will Need
Measuring tape
Crafting paper or newspaper (optional)
1-inch thick high density upholstery foam
Muslin fabric
Upholstery fabric
Marking pencil or tailor's chalk
Scissors
Staple gun
Soutache trim
Tip
Small flat upholstery tacks can be used in place of staples on this project.
Warning
Wear eye protection when using a staple gun.