How do I Finance Honda Generators?
Honda generators can prove expensive. If you need financing to fund your purchase, Honda offers financing through Wells Fargo. You can apply through Wells Fargo for either a MasterCard or Visa Card, but be sure to check the rates and specials before applying--each card has different rates and incentives. Although you can apply for the credit card online, once approved, you'll have to make your purchase from an authorized Honda Power Equipment dealer.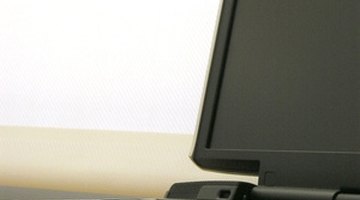 Go to the Honda Power Equipment website. There are two ways to access the finance application. Scroll to the bottom of the page and click on the Finance option--this takes you to the MasterCard application.

Click on the Generators option from the main Honda Power Equipment Web page to access the Visa application (valid as of August 2010). Scroll down and click on the Special Offers option, underneath the General Information menu on the left-hand side.

Review the disclosures of either card option. Note the interest rates and fees. Choose the one you want.

Click on the Apply Now option. Fill out all requested information and click Continue at the bottom of the page.

Review your information on the next screen to ensure accuracy. Click on the Continue button.

Read the disclosures on the next page before continuing. Click the box at the bottom to confirm the electronic consent agreement and click on Continue.

Click on each link at the top of the next page before submitting your application (required by Wells Fargo before applying). Type your name in the box at the bottom of the page to verify electronic signature, and check the acknowledgment box below it. Submit your application.

Wait for notification of approval. You can return to the website to check your application process. Use the Dealer Locate option from the Honda Power Equipment Web page to find a dealer in your area. The dealer will accept the credit card.
References
Wells Fargo: On Line Credit Applicationb; Visa
Resources
Tips
You can also apply at an authorized Honda Power Equipment Dealer.
Writer Bio
Shanan Miller covers automotive and insurance topics for various websites, blogs and dealerships. She has extensive automotive experience, including auction, insurance, finance, service and management positions. Miller has worked for dealer sales events around the United States and now stays local as a sales and leasing consultant for a dealership.
Photo Credits
More Articles