How to Get a Grant to Rebuild My Home
Home owners who have had their houses demolished after a natural disaster are often left with a pile of rubble and no ideas on how to rebuild.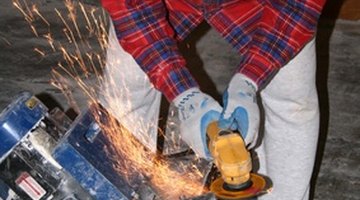 If you do not have house insurance or your insurance will not cover the damage that was done, there are several federal and state grants available to help cover the costs of rebuilding. These grants are often based on a first-come, first-served basis and there may be special requirements for qualification.
Inquire to see if your area was officially declared a "disaster area." This is a requirement for most Federal programs to get a grant to rebuild a home. If the home is not located in an area that was deemed to be a disaster area, there may be other options at the state level or through private organizations such as churches.

Apply for a grant from the Federal Emergency Management Agency, which make grants available to homeowners who were involved in a disaster. However, the funds will not exceed 75 percent of the damage done, so another 25 percent will need to be found through other grants, private funds or the homeowner's own money.

Check for programs at the state level. For example, Texas works with the federal government to supply grants to homeowners who have had their homes destroyed. This process is typically a little more complicated and each state will have different rules and regulations for qualifying for and receiving assistance money.

Apply for a USDA grant. The USDA offers grants and low interest loans to homeowners in rural areas that need assistance in rebuilding their homes. These grants are not dependent on a natural disaster. However, strict income requirements do apply and these vary by state. Contact your local USDA office to see if you qualify.

Ask your local government about any available programs. Many local charities offer grants to homeowners, and the state may have allocated funds to local governments for rebuilding. This is typically done when the area is involved in a natural disaster. For homeowners who need to rebuild due to neglect or other damage, other programs may also be available at the local level.
References
Writer Bio
Kate McFarlin is a licensed insurance agent with extensive experience in covering topics related to marketing, small business, personal finance and home improvement. She began her career as a Web designer and also specializes in audio/video mixing and design.
Photo Credits
sharpening tools,remodel image by Greg Pickens from Fotolia.com
sharpening tools,remodel image by Greg Pickens from Fotolia.com
More Articles