Hurricane Grants for a Home in Florida
Buying a home is one of the most important investments a person can make. It creates a feeling of safety and protection. But for that feeling to be a realistic one, the home must provide a safe haven from storms, such as hurricanes experienced along the Gulf Coast of the United States. Government grants and other assistance programs help Florida homeowners use building standards and techniques to strengthen homes against catastrophic damage inflicted by hurricanes---or get back on their feet after disaster strikes.
My Safe Florida Home Program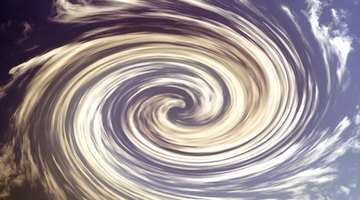 The Hurricane Damage Mitigation Program, more commonly known as the My Safe Florida Home Program, was created by Florida Legislature in 2006. It covers a free inspection and a matching grant of up to $5,000 for costs associated with seven specific categories of hurricane mitigation improvements. Categories include upgrading door and roof deck strength, installing storm shutters and roof water barriers, and reinforcing the structure. The program is only available for site-built homes, not for mobile or manufactured homes. Due to budget limitations, the program administered by the Florida Department of Financial Services concluded June 30, 2009; however, the program is planned to reopen sometime in 2010.
My Safe Florida Home Program Florida Department of Financial Services 200 E. Gaines St. Tallahassee, FL 32399 1-866-513-6734 (toll-free) mysafefloridahome.com
Florida Disaster Recovery Fund
The Florida Disaster Recovery Fund is sponsored entirely by private-sector donations. It began in 2004 as the Florida Hurricane Relief Fund, following a five-storm hit taken by the state. The fund serves as a funding and management source for needs not met by insurance, government funding, and immediate relief organizations such as the American Red Cross.
Florida Disaster Recovery Fund Volunteer Florida Foundation 839 E. Park Ave., Suite B Tallahassee, FL 32301 850-410-0696 FlaDisasterFund.org
Residential Construction Mitigation Program
Each year, the Residential Construction Mitigation Program receives $7 million from the Florida Hurricane Catastrophe Trust Fund to help improve the wind resistance of residences through the Low to Moderate Income Retrofit Project and to fund the Mobile Home Tie-Down Program, administered through Tallahassee Community College. All grants are awarded on a competitive basis to local governments and for-profit and not-for-profit organizations, and are istributed as needed in the community. Notice of Funding Availability is advertised in the "Florida Administrative Weekly." All requests are handled through the myflorida.com Web portal.
Division of Emergency Management Bureau of Recovery and Mitigation 2555 Shumard Oak Blvd. Tallahassee, FL 32399 850-922-4079 floridadisaster.org
U.S. Department of Homeland Security---Federal Emergency Management Agency
The Federal Emergency Management Agency provides emergency assistance and disaster relief to support American citizens and first responders. According to the agency's website, it uses funding to "help prepare for, protect against, respond to, recover from, and mitigate all hazards." Assistance for housing and other needs may be applied for online or by telephone.
Federal Emergency Management Agency 500 C Street S.W. Washington, D.C. 20472 or P.O. Box 10055 Hyattsville, MD 20782-7055 1-800-621-3362 (toll-free) fema.gov
References
Resources
Writer Bio
Based in Fairland, Ind., Kelley Walker Perry has been writing professionally since 1999. Her articles have appeared in "The Shelbyville News" and "The Daily Journal" newspapers, and in "At the Center" magazine. Walker Perry is a Hoosier State Press Association award winner for Best Profile Feature. Her short story, "Lake Effect," placed 18th in the Lorian Hemingway Short Story Competition in 2007.
Photo Credits
hurricane clouds, background image by JoLin from Fotolia.com
More Articles