Instructions for Presto Rice Cooker
Making fluffy, steamed rice without the hassle of a stove is one option with the Presto multicooker. Use the multicooker as a rice cooker or explore the many other options for steaming, blanching, boiling and frying foods in it. Though Presto does not make an appliance exclusively for rice, according to the products listing on its website, the multicooker can be used as a rice cooker. All models of the Presto multicooker follow the same instructions for making rice.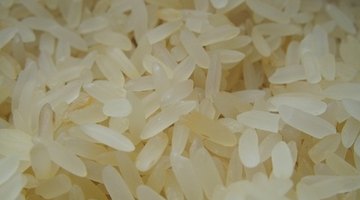 Pour 2 cups of rice into the multicooker.

Add 4 cups of water for long-grain white rice or brown rice, but use only 3 ½ cups of water for medium- or short-grain white rice.

Plug in the multicooker, cover and turn the thermostat dial to 250 degrees until the mixture vigorously boils.

Turn the thermostat down until the light turns off, to simmer the rice, but do no turn the dial all the way to off.

Simmer the rice for 15 to 18 minutes for long- and medium-grain white rice, 18 to 23 minutes for short-grained rice and 45 to 50 minutes for brown rice.

Turn the thermostat dial to "Off" and leave the rice covered for five minutes or until the rice absorbs the remaining liquid.

Fluff the rice with a fork and serve.