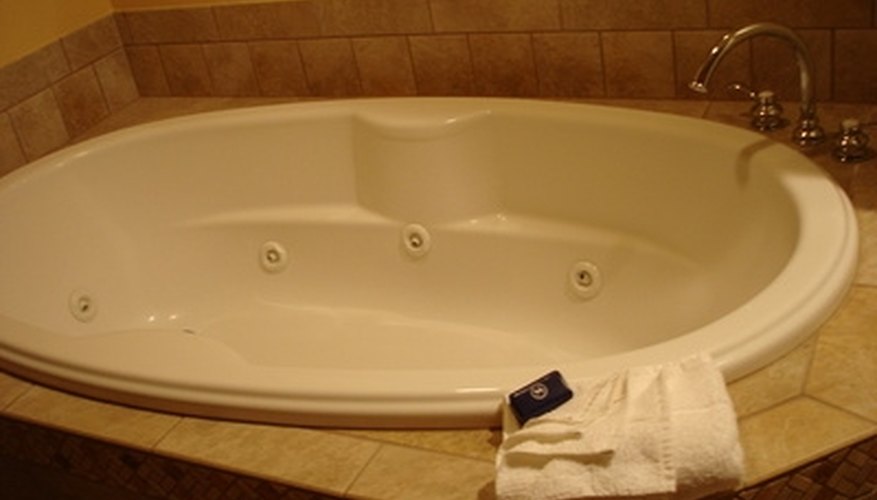 If water is leaking, there is an inherent issue with your shower floor, but perhaps more importantly, a leaky shower floor may cause damage outside your shower. Fortunately, there are a number of ways you can fix this problem. The solution to your shower leakage problem differs depending on the type of shower floor. A non-ceramic, non-tile shower floor most likely has a leak around the edges. Ceramic tile floors typically have an issue with moisture escaping between tiles and pooling underneath the shower floor. It is possible to fix these problems without hiring a plumber.
Do not utilize the shower for at least a day. Any moisture or water needs to dry out from underneath the shower floor.
Clean the shower completely with the cleaning products you typically use. Scrub out all dirt, soup scum and hair from the shower floor.
Use a putty knife to take out at least one tile. If your shower does not have tiles, investigate the area around the tub for any cracks or weakened spots.
Remove all the tiles until the original membrane liner cover is revealed. If your shower is not tiled, experiment by pouring water across the tub to see if any water disappears through a crack, crevice or on the sides.
Remove the membrane liner cover and replace it with a new liner cover. If your shower is not tiled, mark all the spots where water seeps through on the floor.
Place all removed tiles back in place. You may have to reapply caulk to keep the tiles in place again. If the shower is not tiled, apply caulk to the areas where you noticed water leaking through.
Let the caulk dry for at least 24 hours.
Test the tub with water again. If the shower is not tiled, check the area that leaked before to make sure water is not escaping. If the shower is tiled, fill the tub up with just enough water that it covers the whole floor. Notice if any water leaks in the shower floor.
Things You Will Need

Shower cleaner product
Rags
Caulk
Caulk scrapper
Putty knife
Membrane liner