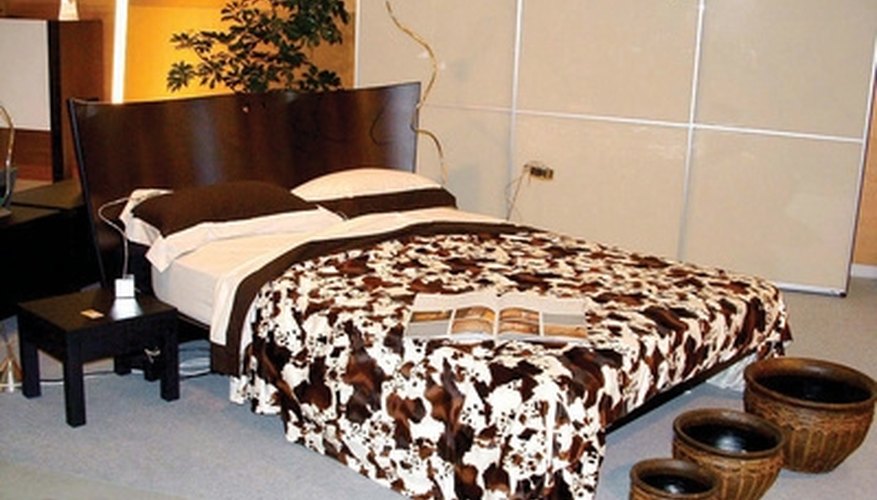 Also, the innards of the mattress can become distorted if the mattress is bent out of shape for a long period of time. If the mattress is larger than a single, two people are needed to lift and move the mattress. However, if a few simple steps are taken, the mattress will not be damaged when moved.
Hold the mattress by its side handles, if available, and pull it over to one side of the bed until it partially rests on the floor. Push up the other side of the mattress so it's resting on its side against the wall or a heavy piece of furniture.
Lift one end of the mattress a few inches off the ground, while a second person pushes on a plastic mattress cover. Lift up the other end of the mattress for the cover to be pulled the entire length of the mattress.
Wrap a rope entirely around each end of the mattress so the rope is 12 inches from, and parallel to, each end. Secure the knots firmly, and make sure the rope is taut.
Put on work gloves. Have one person stand at each end of the mattress. Bend knees to reach down and firmly hold the rope on each side of the mattress. Stand up slowly, and move forward (note that one person will be walking backward). When one or both people get tired, rest the mattress on the floor and take a break before continuing.
Things You Will Need

Plastic bed cover
Rope
Work gloves