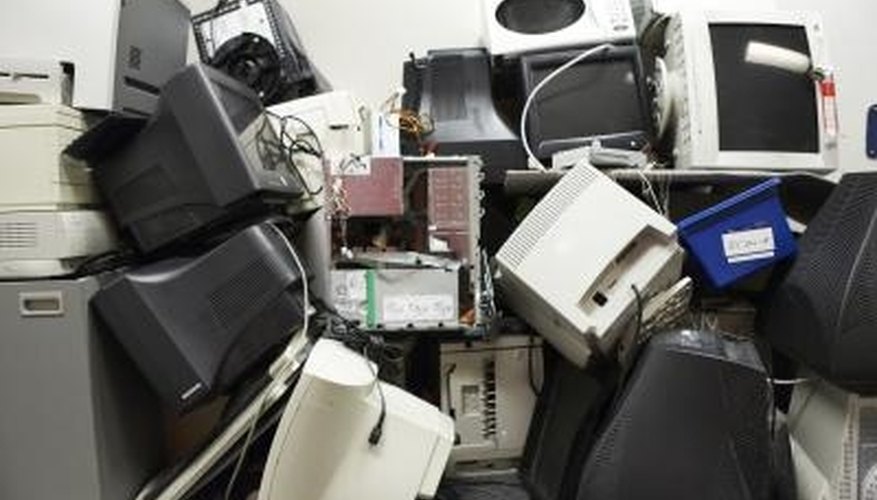 Once you have organized your home, you may find that you have many items you no longer want. If you have old appliances, clothing or other material goods, you'll need to know the best way to get rid of your old stuff so that you can clear out the space.
Donate your unwanted items that are in clean or slightly used condition and that someone else could use to charity. Charities such as the Salvation Army, Goodwill and the Children's Charity of America will accept donations and sometimes even arrange to pick up your donated items from your home.
To remove other unwanted items that can't be donated, contact your waste management company and rent a dumpster. Place all unwanted items in the dumpster and contact the waste management company when the dumpster is full. The waste management company will also haul the dumpster away when instructed to do so.
Contact your waste management company to determine dates when large items, such as used appliances, can be placed at your curb for pick up. You may also need to fill out a form to have certain items removed and you may incur an extra fee for removal of these items.
Another option is to contact junk removal companies and ask for an estimate to remove your unwanted items. Many private companies will remove one large item, or set up a price per junk truck that they fill up. The junk removal company will come and take large items away if you arrange it with them ahead of time.