Unit Does Not Work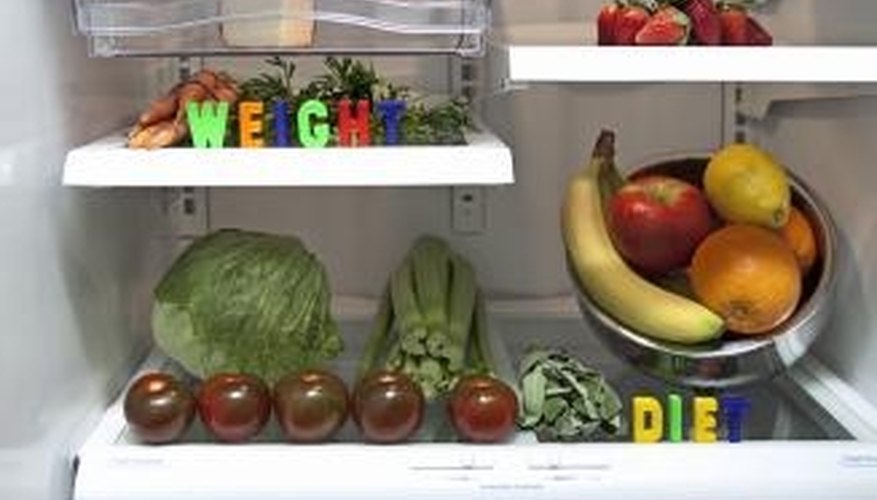 The manufacturer recommends keeping the French door unit well-stocked to ensure a constant temperature, but if you do this and your Samsung refrigerator still experiences operational problems, you can attempt to troubleshoot the unit before calling a service technician.
Unplug the refrigerator and plug it back in to make sure the plug is connected.
Reset the temperature to a lower setting. Push the "Fridge" button on the control panel until you reach the desired temperature. Samsung recommends keeping the refrigerator's temperature set at 38 degrees Fahrenheit.
Move the refrigerator out of sunlight and away from all heat sources.
Move the refrigerator away from the wall to improve air circulation.
Unit Makes Strange Noises
Verify that the refrigerator is stable by pushing the side to see if it rocks.
Ensure the refrigerator is level. Place a carpenter's level on top of the unit from side to side, then from back to front, and make sure the bubble stays centered in the level.
Move the unit away from the wall to ensure proper air circulation.
Look underneath the refrigerator with a flashlight to see if something has fallen underneath or behind it.
Water Dispenser Does Not Work
Look behind the refrigerator to make sure the thin copper water line is connected and the shut-off valve has been opened.
Follow the water line to make sure it is not crumpled or bent.
Turn the refrigerator's temperature up to make sure the water tank is not frozen. Push the "Fridge" button on the unit's control panel until you reach the temperature you desire.
Things You Will Need

Carpenter's level
Flashlight
Tip
A bubbling sound inside the refrigerator is normal, advises Samsung.