Instructions for the Hamilton Beach Donut Maker 200
Hamilton Beach no longer manufactures the Donut Maker 200, but if you have one in your home, continue to use it to make doughnuts without frying. The Donut Maker 200 is included in a long line of doughnut-making appliances that operate in the same way, giving you fresh, hot doughnuts in about 20 minutes. That can be much less time than a trip to the doughnut store takes, and these baked doughnuts are healthier than the pastries sold at the store.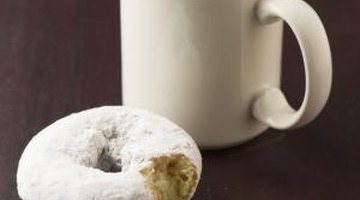 Plug in the Hamilton Beach Donut Maker 200. Close the lid and preheat for 10 minutes.

Prepare the cake batter with oil and eggs per mix instructions.

Open the lid of the Donut Maker 200 and spray the doughnut molds with cooking spray on the top and bottom.

Fill the bottom half of each mold with cake batter.

Close the lid and cook the doughnuts for five minutes.

Open the lid and insert the handle of a wooden spoon into the doughnut hole to lift it out of the maker. Close the lid and reheat for 10 minutes before cooking another batch.

Unplug the appliance when finished and wait for it to cool completely before wiping down the cooking surfaces with a damp washcloth.
References
Resources
Tips
Add some finishing touches to your doughnuts. Toss the hot doughnuts with powdered sugar in a paper bag as soon as they come out of the Donut Maker 200. Optionally, wait for the doughnuts to cool and spread them with cake icing and a topping of sprinkles.
Photo Credits
Thinkstock Images/Comstock/Getty Images
More Articles