Instructions for a Betty Crocker Mini Muffin Maker Model BC-1959C
The Betty Crocker Mini-Muffin Maker allows users to make a batch of muffins in a fraction of the time it would take to bake them in the oven. The muffin maker is coated with non-stick surface, which eliminates the need for liners and also allows you to remove the muffins easily. It's important to learn how to use the device properly to ensure your muffins turn out nicely.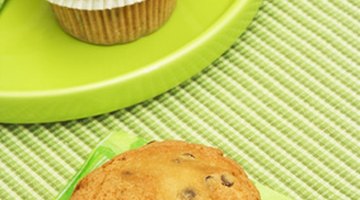 Step 1
Plug in the Betty Crocker Mini Muffin Maker, and allow it to heat up. The indicator light turns green when it's ready.
Step 2
Prepare your muffin mix. Pour the mix into the muffin cups, filling each only ¾ full. This allows room for rising.
Step 3
Close the cover of the muffin maker, and allow the muffins to cook for three minutes. Then, allow them to cool for one minute. Remove the muffins, and place them on a cooling rack.
Writer Bio
Johnathan Cronk is a freelance writer and began writing at the age of 18. Throughout his career he has specialized in sports, how-to and advice articles. He has also written sales pitches in the corporate setting since 2001. He studied business at Hudson Valley Community College before transferring to the State University of New York, Albany.
Photo Credits
Muffin and cappuccino image by Susanne Karlsson from Fotolia.com
More Articles