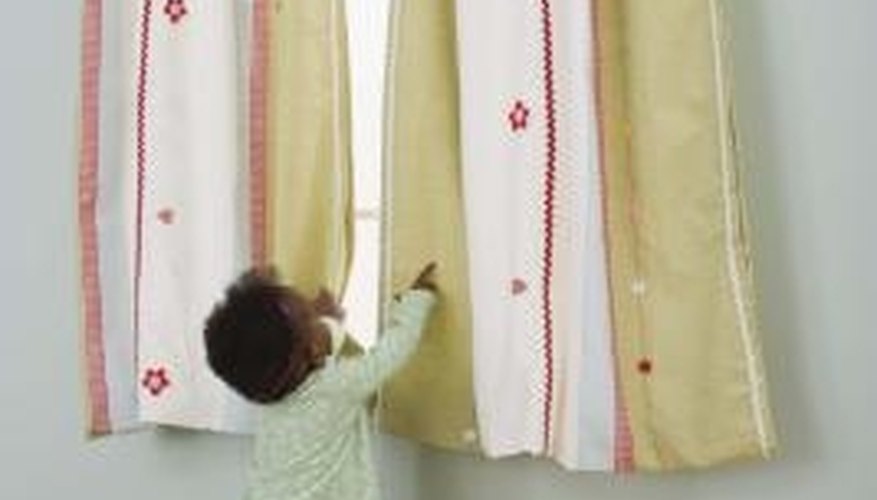 Bedsheets are often made of a versatile material that can be turned into almost anything, including items you can use around the house. You can also donate the sheets to a variety of organizations that need the linens, as long as the sheets are still in usable condition. Give your bedsheets new life or enrich the lives of others by implementing the green action of recycling.
Donate the bedsheets to an animal hospital or shelter. Sheets can be placed in the bottom of the cages or kennels to make the animals more comfortable. In addition, the sheets can be used as blankets. Homeless shelters may also have use for unwanted sheets to cover their beds. Just be sure the sheets are without holes or stains, as the organization may not accept them otherwise.
Create handkerchiefs, tablecloths or table runners from the old sheets. Stack a few sheets on top of each other for added thickness. You can also create dishtowels from old sheets, as well.
Create curtains from your old bedsheets. Just make sure you like the pattern or color of the sheets before you use them to decorate your windows.
Create pillow covers or shams from the old bedsheets. The sheets' light material makes this a suitable option for the warmer months.
Place a bedsheet in the trunk of your car to use as a blanket in cases of emergency. You could also use it to lie on the ground for a picnic or to bask in the sun at the beach.
Cut the bedsheets into small pieces to use as rags around your house. Use them to dust or replace your sponges or paper towels.
Tip
Hem the edges of the sheets to prevent them from fraying when turning them into dishtowels, curtains and the like.