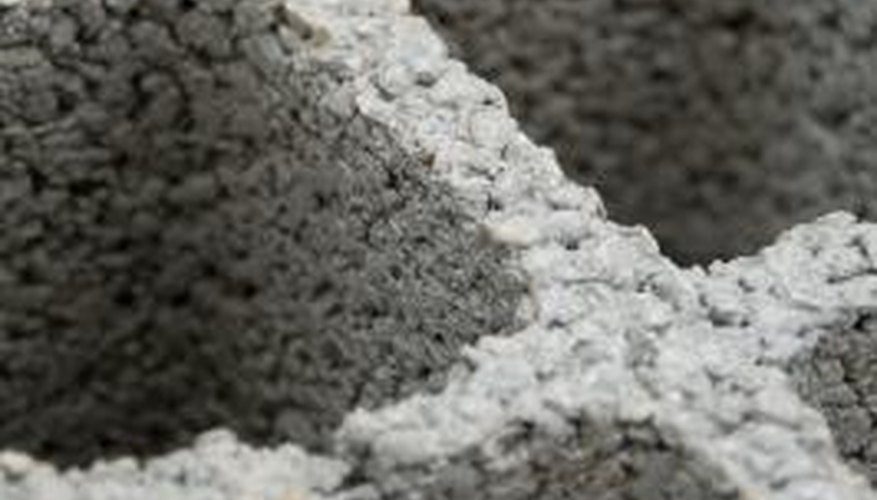 This style of sofa is reminiscent of a traditional daybed and offers you a number of options. During the day, the mattress turned sofa is a place to relax, watch TV or write to friends while sitting with your laptop computer. At night, convert the sofa to a comfy bed for an overnight guest. Depending on where you shop, the materials for this bed can be found inexpensively, making this couch a budget-conscious choice.
Create a base for the daybed/couch. Several options exist that will not require much building. Cinder blocks or a wooden shipping palette provide you with the sturdy support you need. Depending on your decorating goals, you can leave these items plain, paint them or cover with a plain bed dust ruffle. A good rule of thumb is that industrial and country styles look good without much adornment, while other styles require more. (See Resources for sample photos.)
Paint the base. Choose the paint type based on your decorating style. For example, if you've opted for a Japanese style, paint the palette with black or red lacquer paint. Allow the paint to dry before going to the next step. Follow instructions on the paint can for drying times.
Place your box springs and mattress on your base. If you've opted to cover the cinder blocks or palette with a dust ruffle, cover the base before placing the mattress and box springs on top. If you've gone with a palette for your base and are adding wheels for mobility, ensure the wheels also lock so the couch will stay in one place but can easily be moved if necessary.
Make "arms" for your sofa by placing a freestanding bookcase at each end of the bed. Select shelving heavy enough to stay in place. Paint the shelves to match the base of the couch.
Buy pillows for the couch as well as bedding. A simple comforter tucked into the mattresses will give the illusion of being covered by cushions. For the back of the couch and the arm area, select a few different sizes and styles of pillows. This is your opportunity to not only give the bed some physical comfort, but some variety as well. Experiment with pillows that have assorted colors and patterns mixed together.
Things You Will Need

Cinder blocks or shipping palette
Paint and supplies
Dust ruffle
Mattress and box springs
Bookcases
Bedding